Cocktails & Cuisine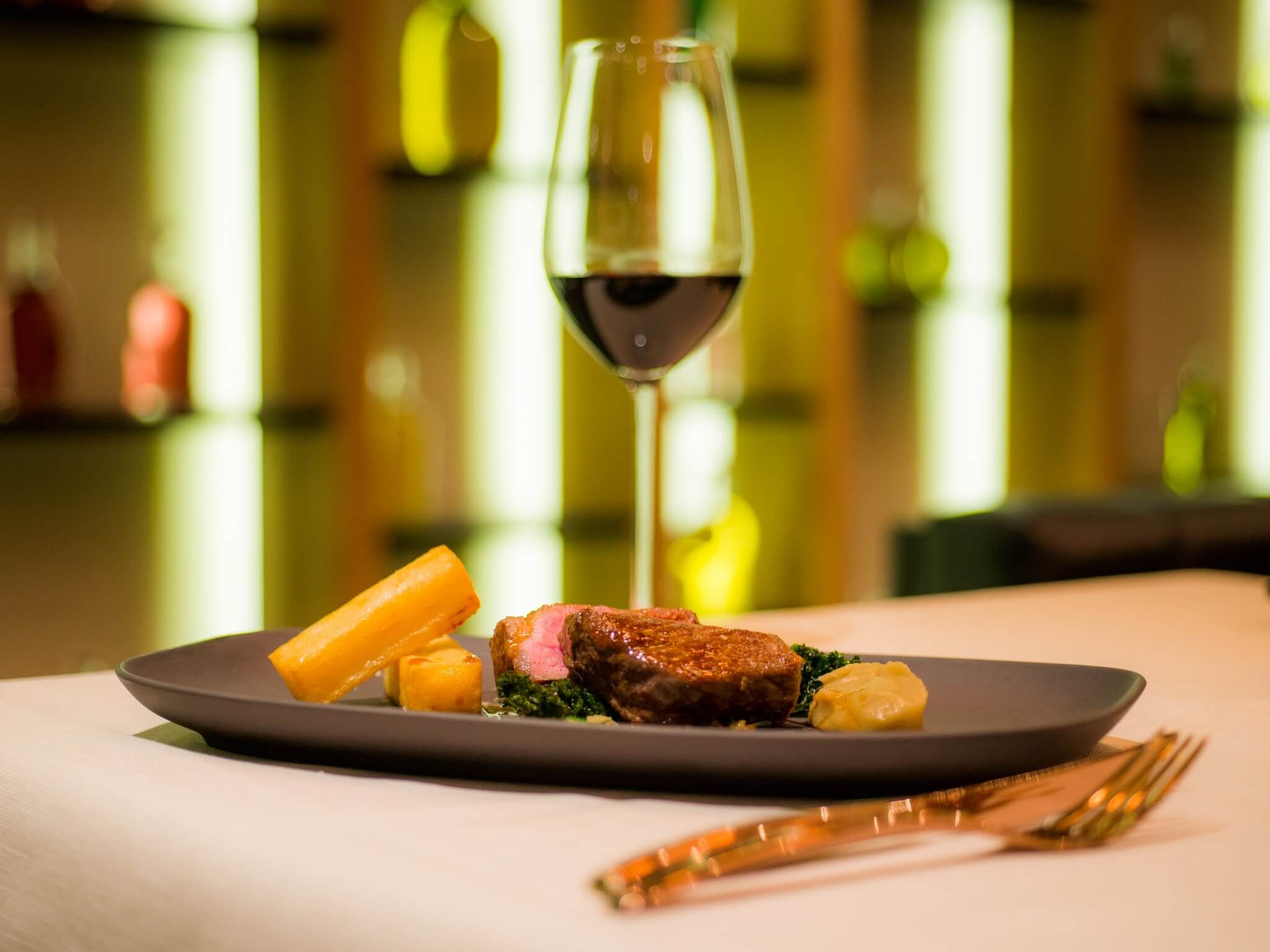 Restaurants at W Verbier
Never boring. W Verbier proposes a whole range of facilities created to fulfill any desires. From amplifying morning coffee soaked in with the first sun rays in W CAFÉ to a rewarding après-ski drink feasting and dancing your skiing boots off to covet DJ beats in W OFF PISTE and indulging yourself with the finest cocktails customized by our mixologists, sipped together with heart-dropping sunsets observed from a gorgeous panoramic terrace in W LIVING ROOM, W Verbier steals the scene. Other limitless possibilities include a compulsive palette of flavors to experience in a newly-premiered modern Swiss cuisine restaurant W KITCHEN, in a playful CARVE Sushi Bar, or in an exclusive signature Sergi Arola's EAT-HOLA Tapas Bar, all together inviting to never stop exploring.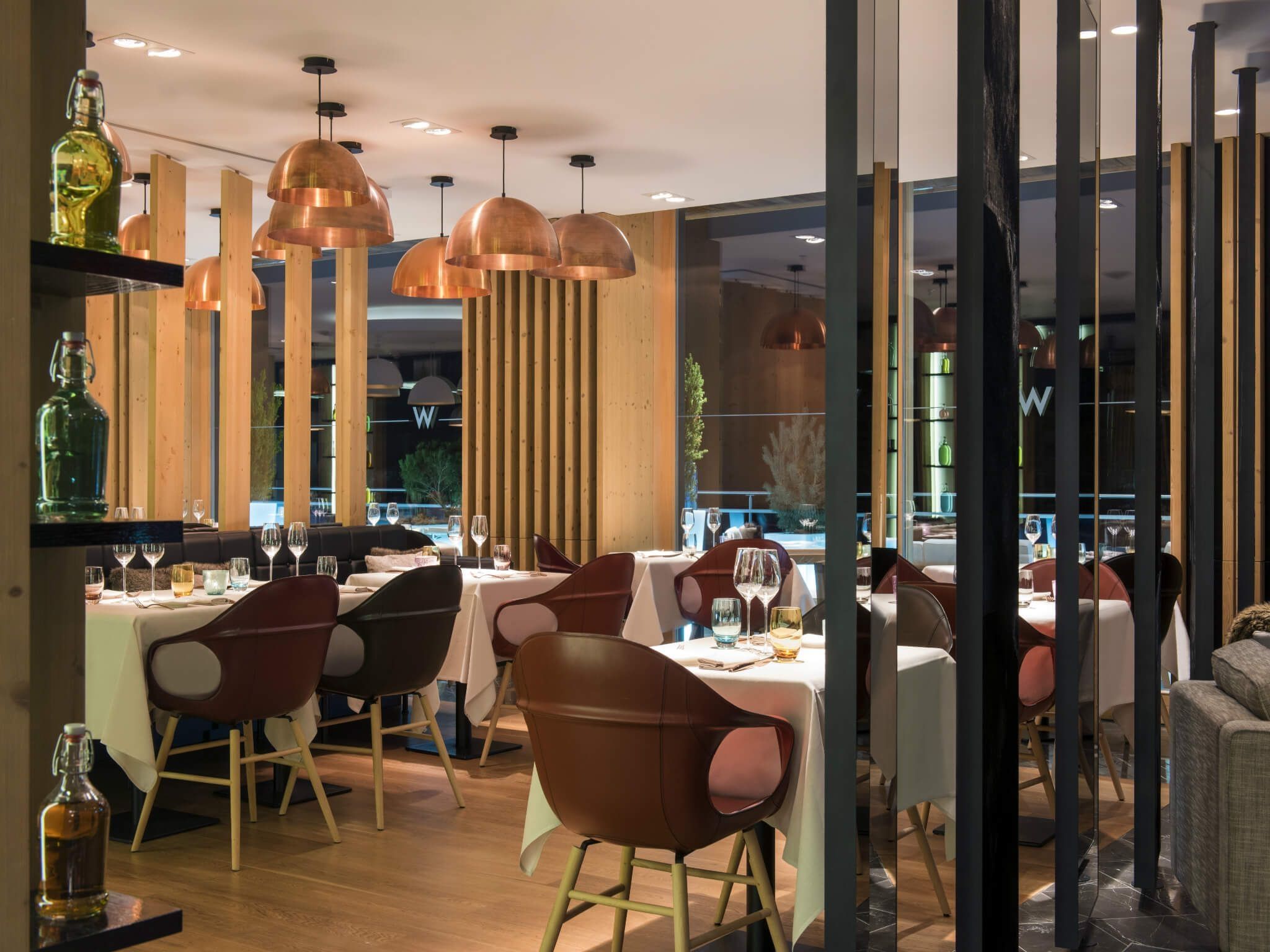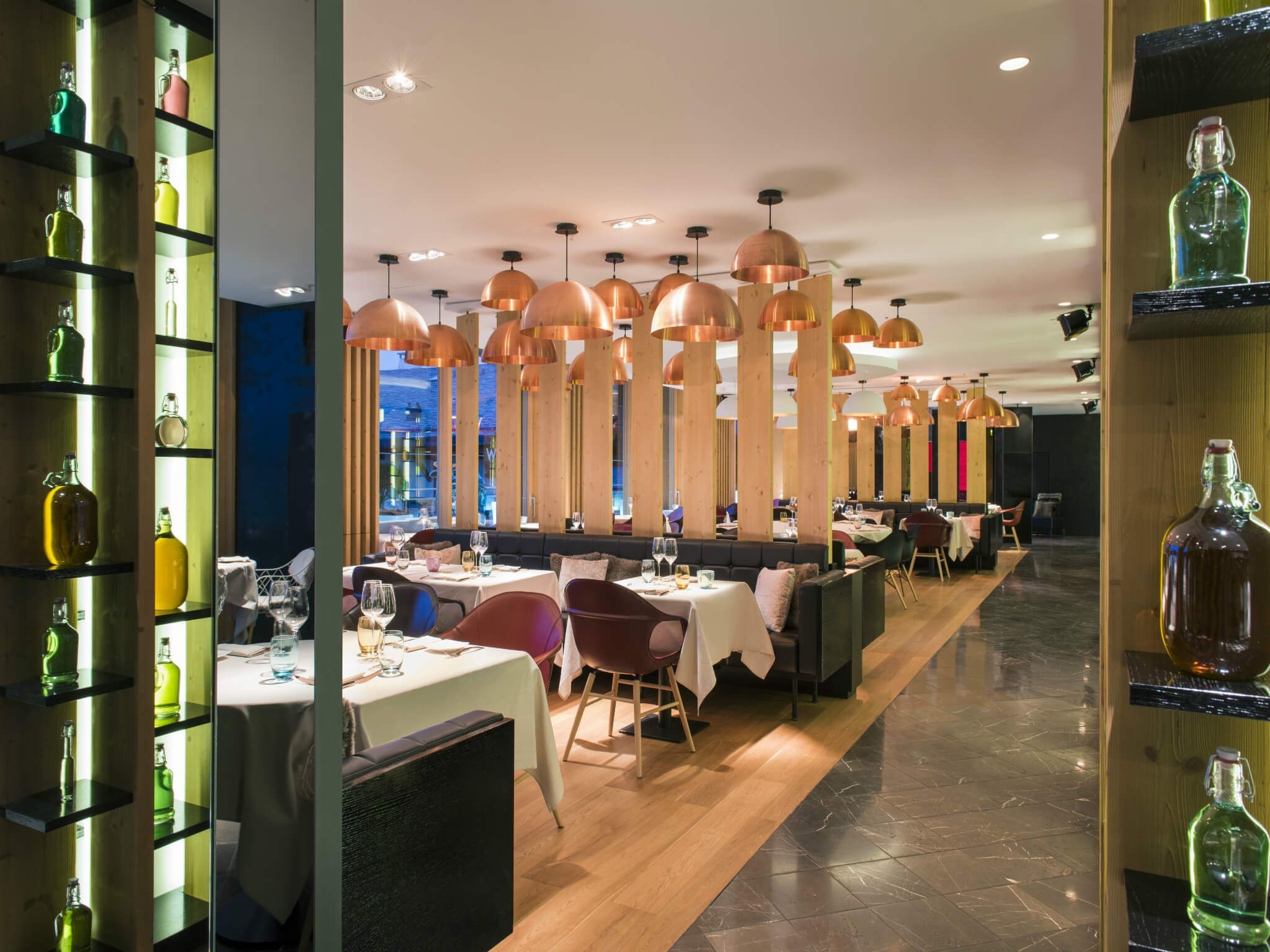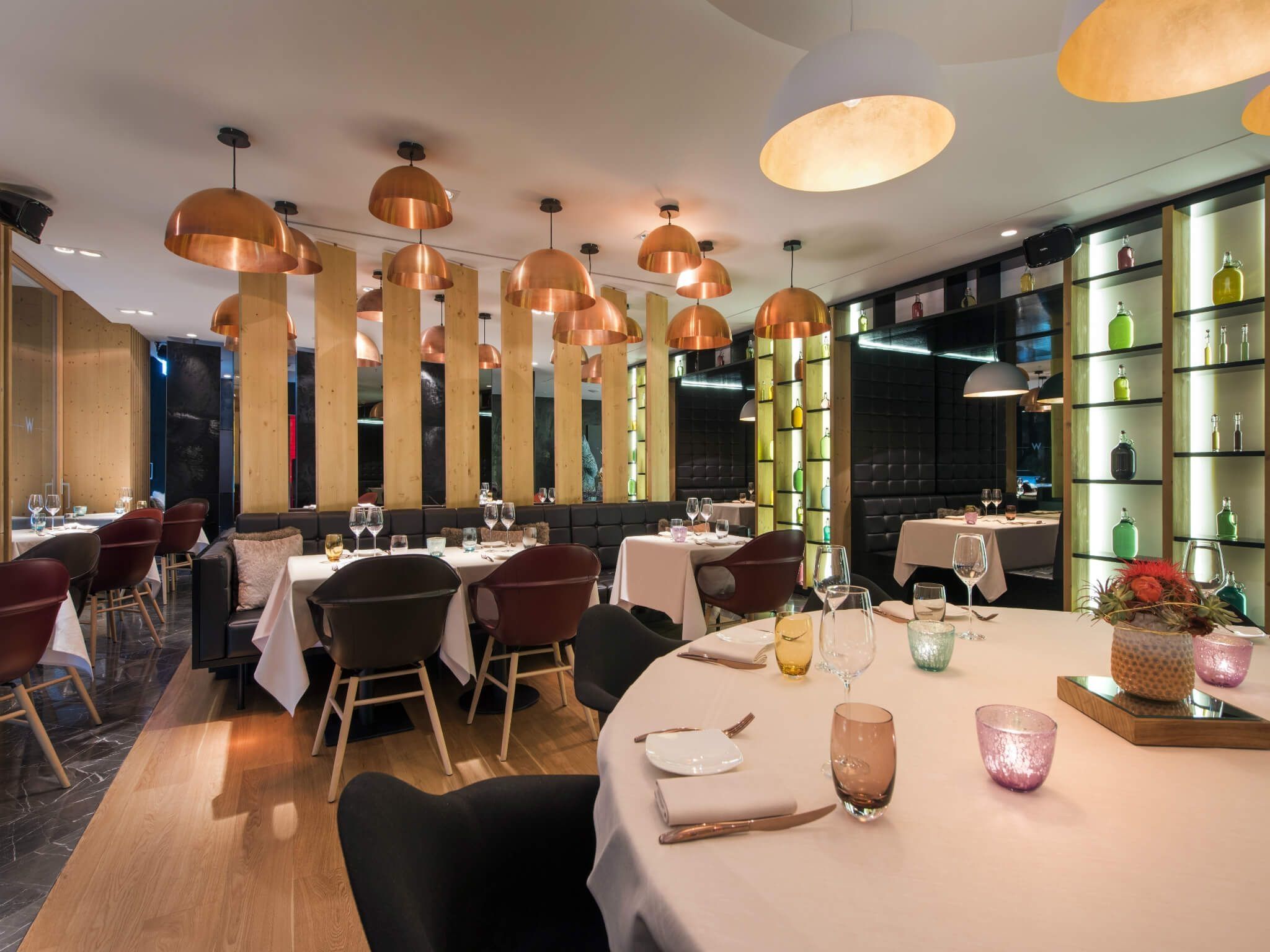 W Kitchen - Modern Local Cuisine
Indulge yourself with supreme Swiss cuisine heritage with an intriguing twist. Honored to be a unique Verbier bistronomy restaurant, W Kitchen promises to seduce those who are in constant search for pulsating gourmet experiences with freshest seasonal offerings, exceptionally sourced in the sunny heart of Swiss Alps.
Opening Hours
Daily: 7 AM - 11 AM & 7 PM - 11 PM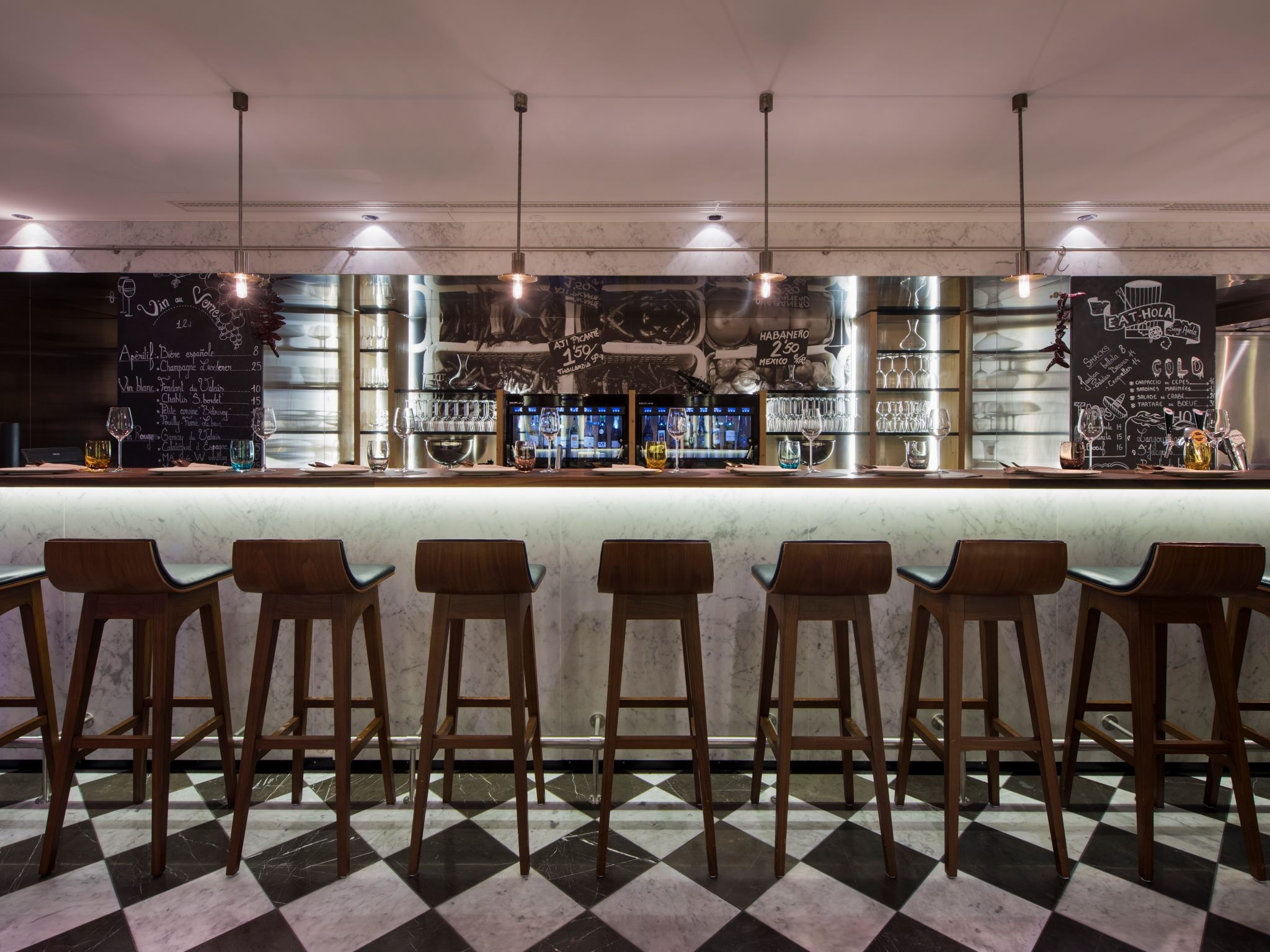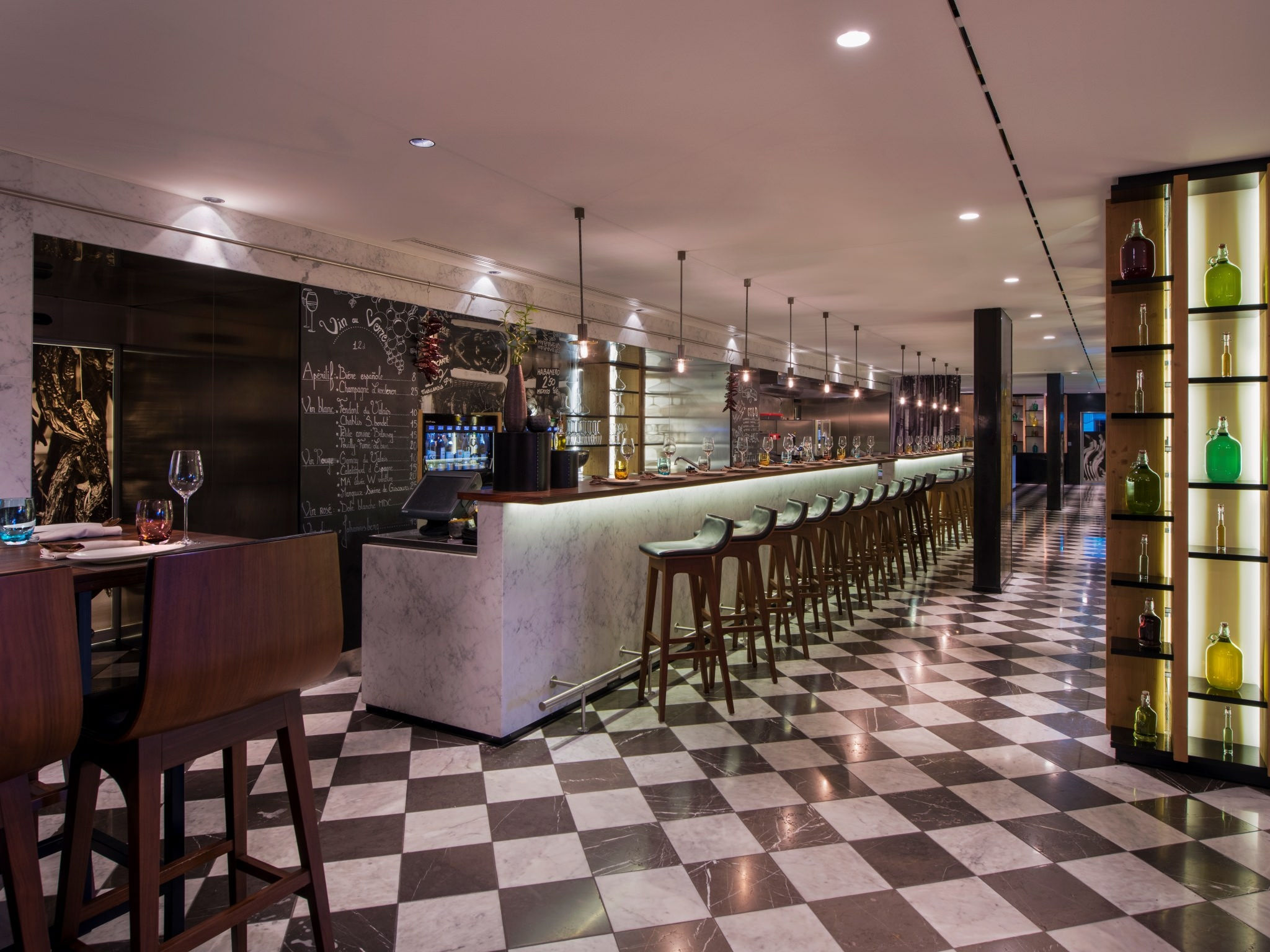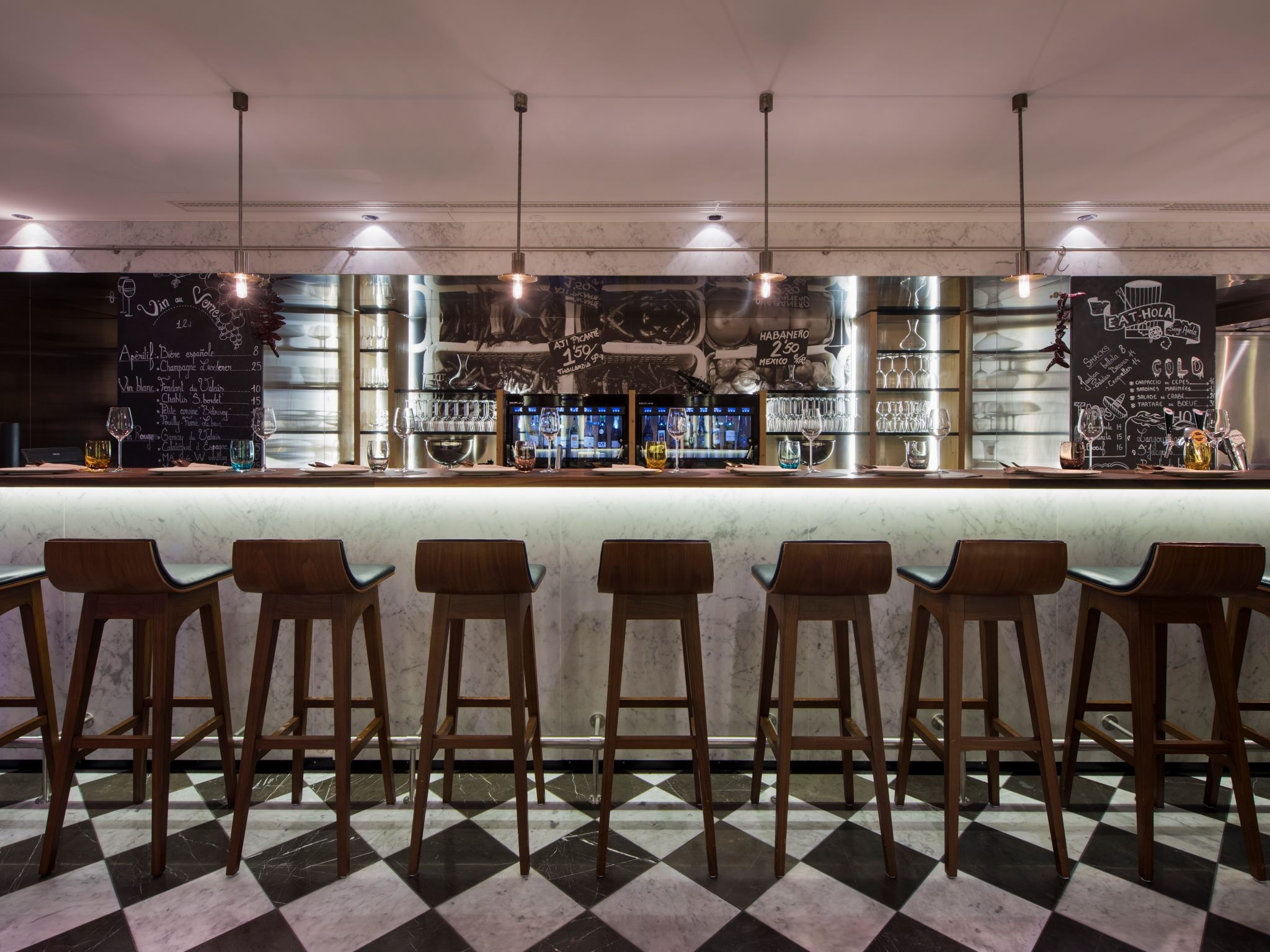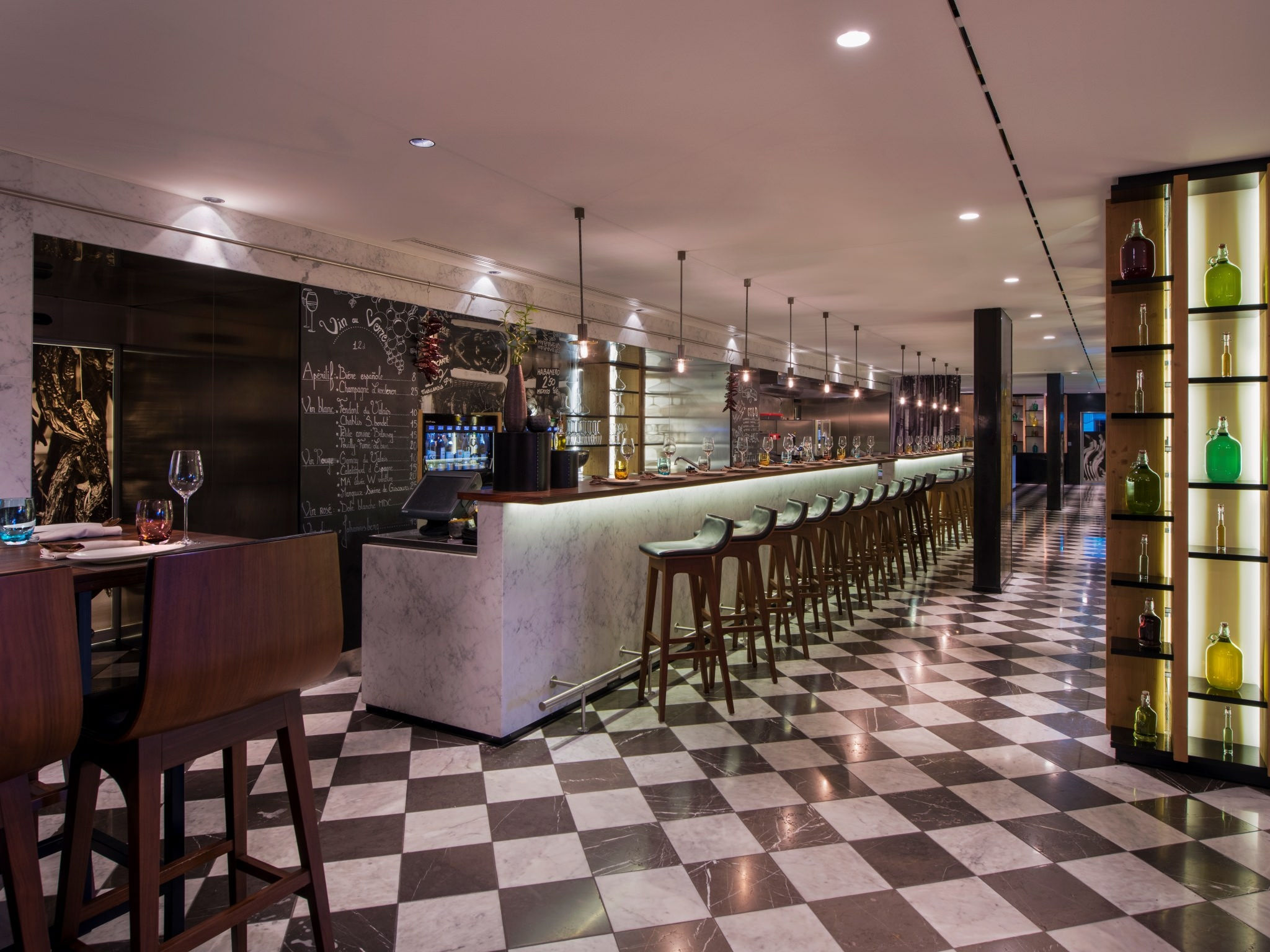 Eat-Hola Tapas Bar
Signature Tapas by Sergi Arola!
Sample Sergi Arola's renowned flavors in a Spanish-styled setting. Watch the chefs in action as they prepare your favorites. Enjoy an interactive, fun, engaging experience in Verbier's first tapas-bar.
Opening Hours
Daily: 7 PM – 11 PM
W Café
Want a bite? Take a break

Our W Café helps you jump-start your day with a tasty pastry and a good hot cup of java. Whatever you're craving for, we have a selection of healthy bites, fresh juices, dishes of the day and delicious beverages to satisfy your appetite. Take it with you or just sit back in the cozy, coffee-house setting and enjoy the scene.
Opening Hours
Daily: 9 AM – 5 PM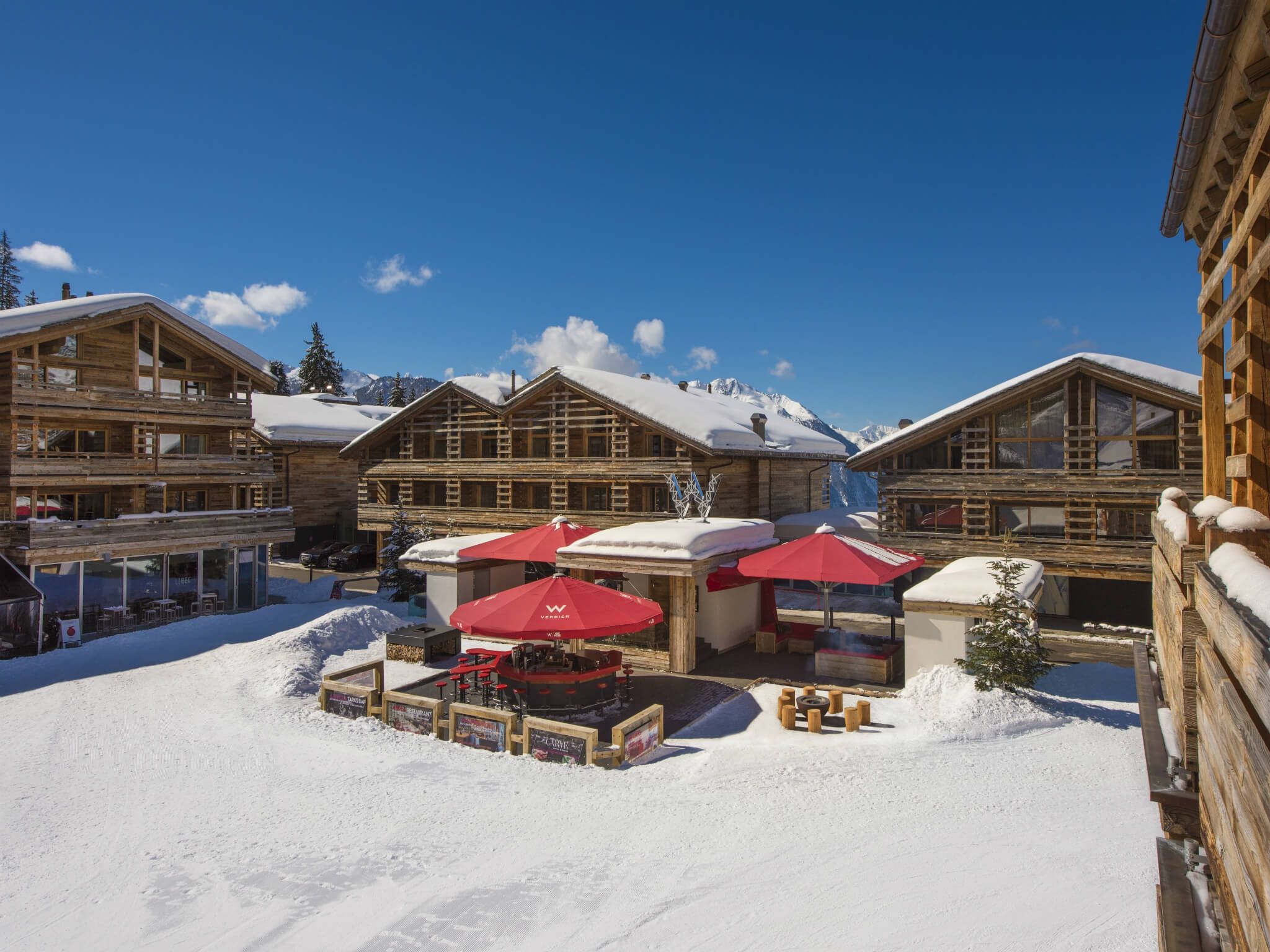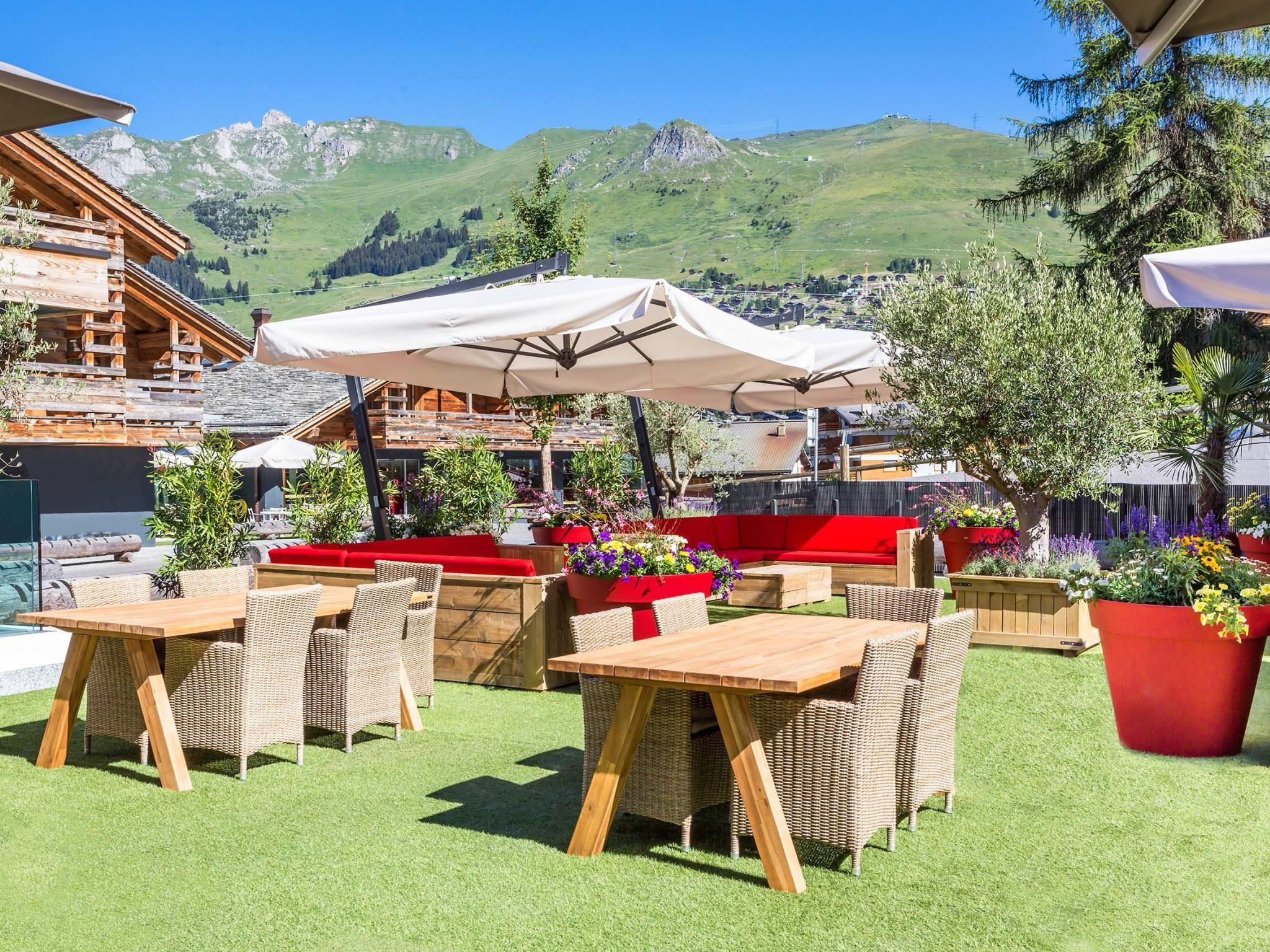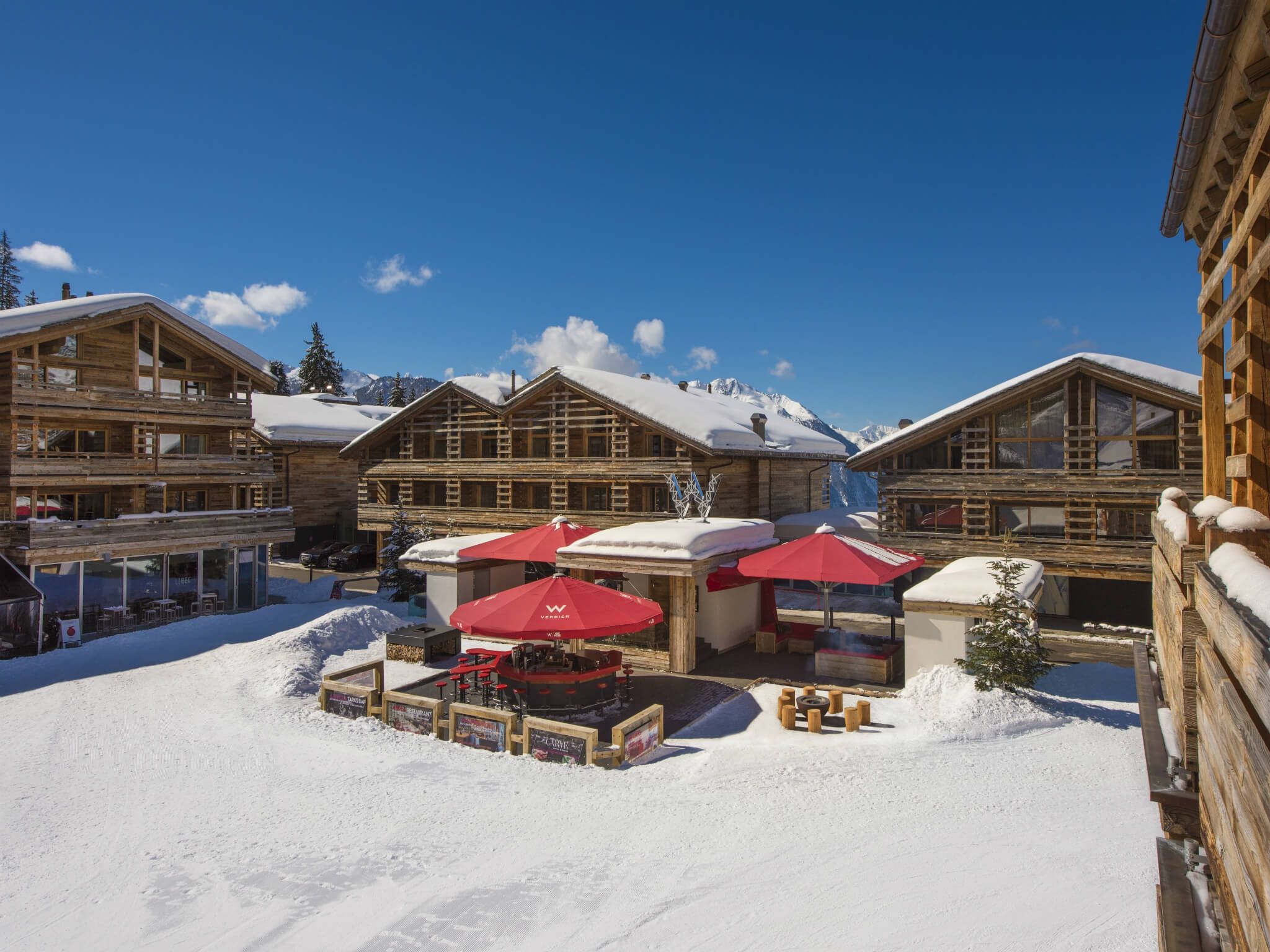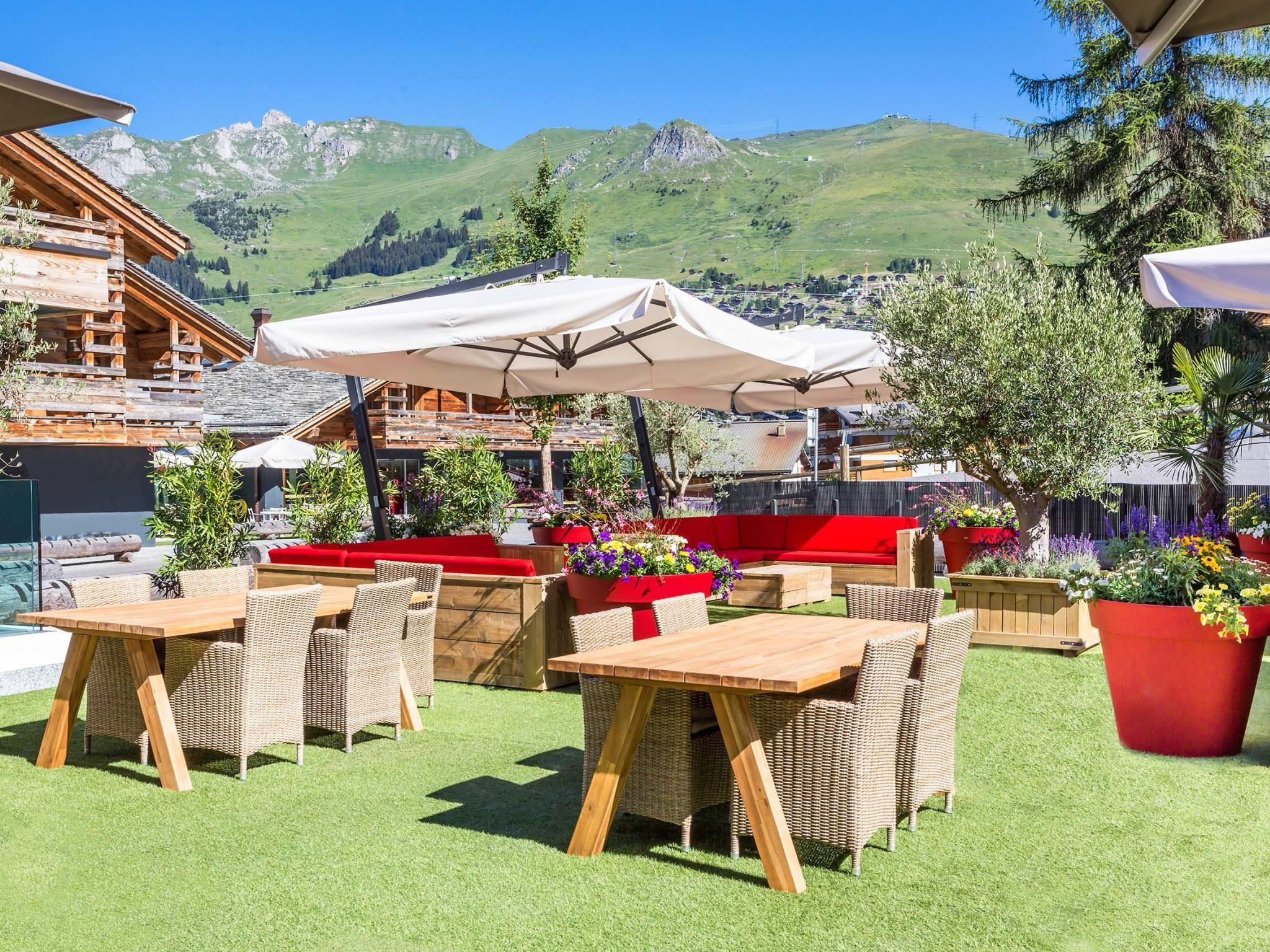 W Off Piste

Winter: The place to be for pre–après–ski. Right at the foot of the slopes, ski straight to the W Off Piste bar for a glass of bubbly or an ice–cold beer. Bounce to the beats with a sizzling DJ on the decks.
Summer: Imagine a white sandy beach with a cool lounge atmosphere surrounded by unparalleled views of the Swiss Alps and pulsating DJ beats. Welcome to the Beach @ Place Blanche. W Off Piste is center–stage for thrill–seeking mountain enthusiasts and a hot spot to experience what's new/next.
Opening Hours
Daily: 3 PM - 6.30 PM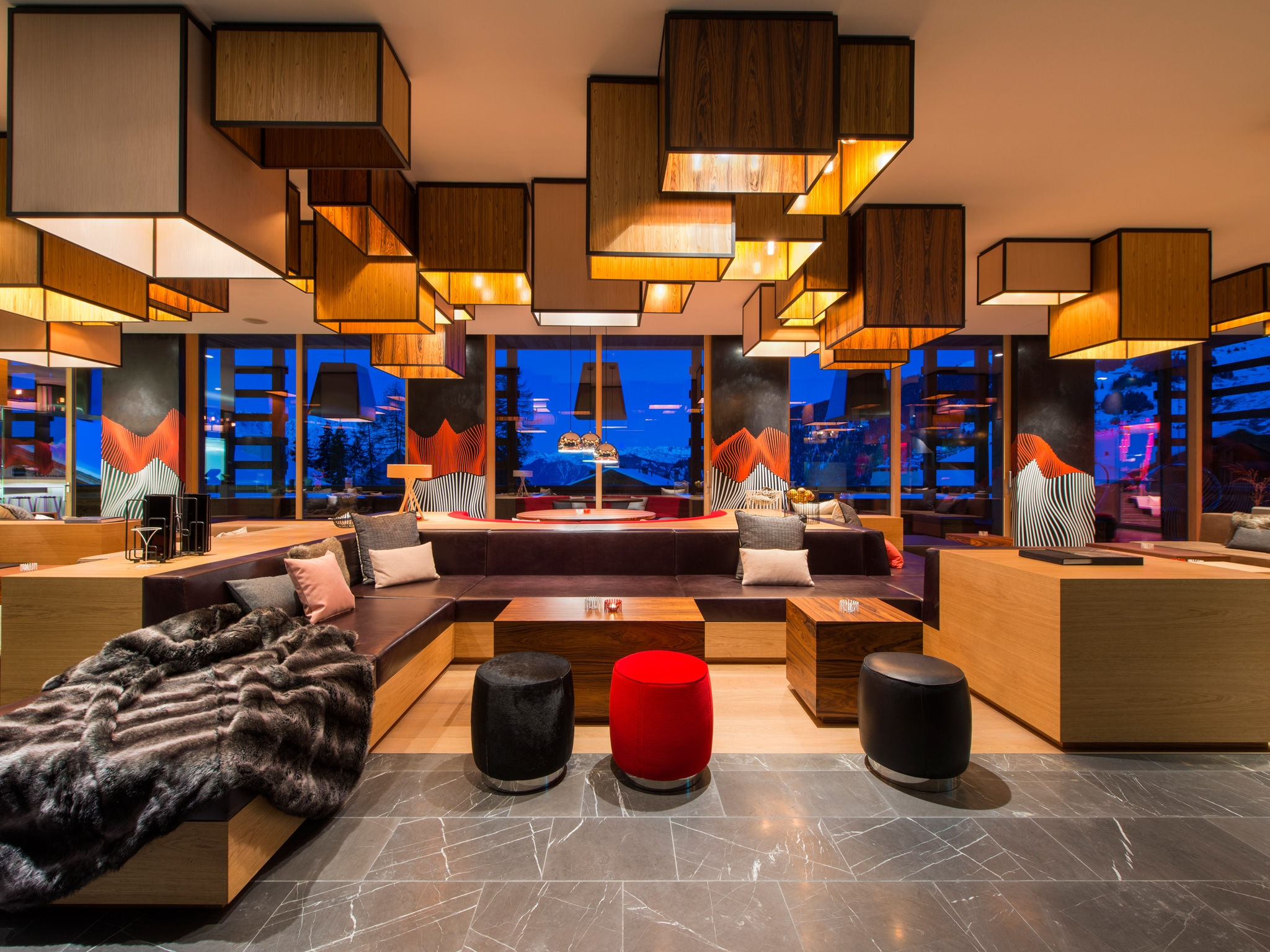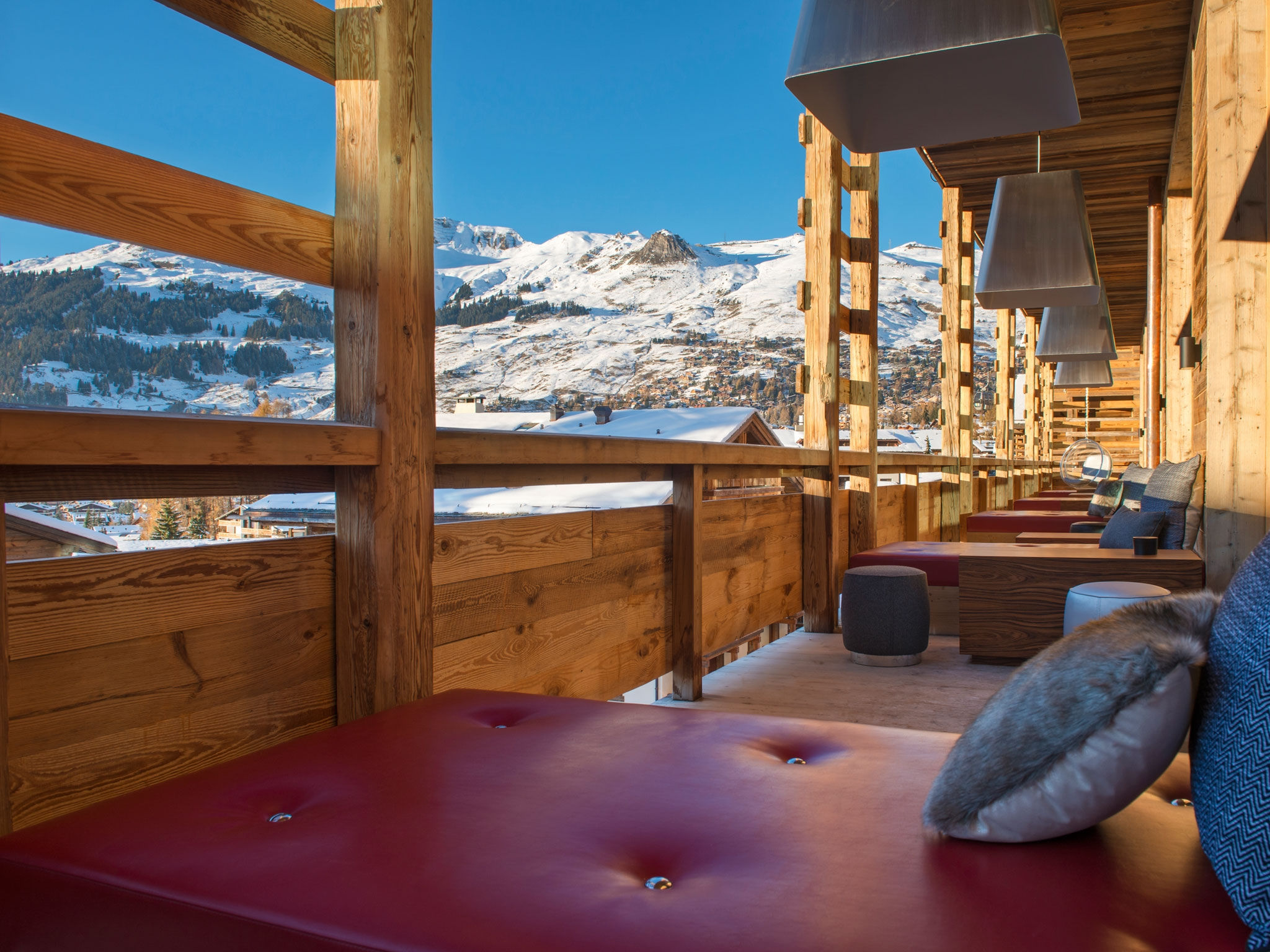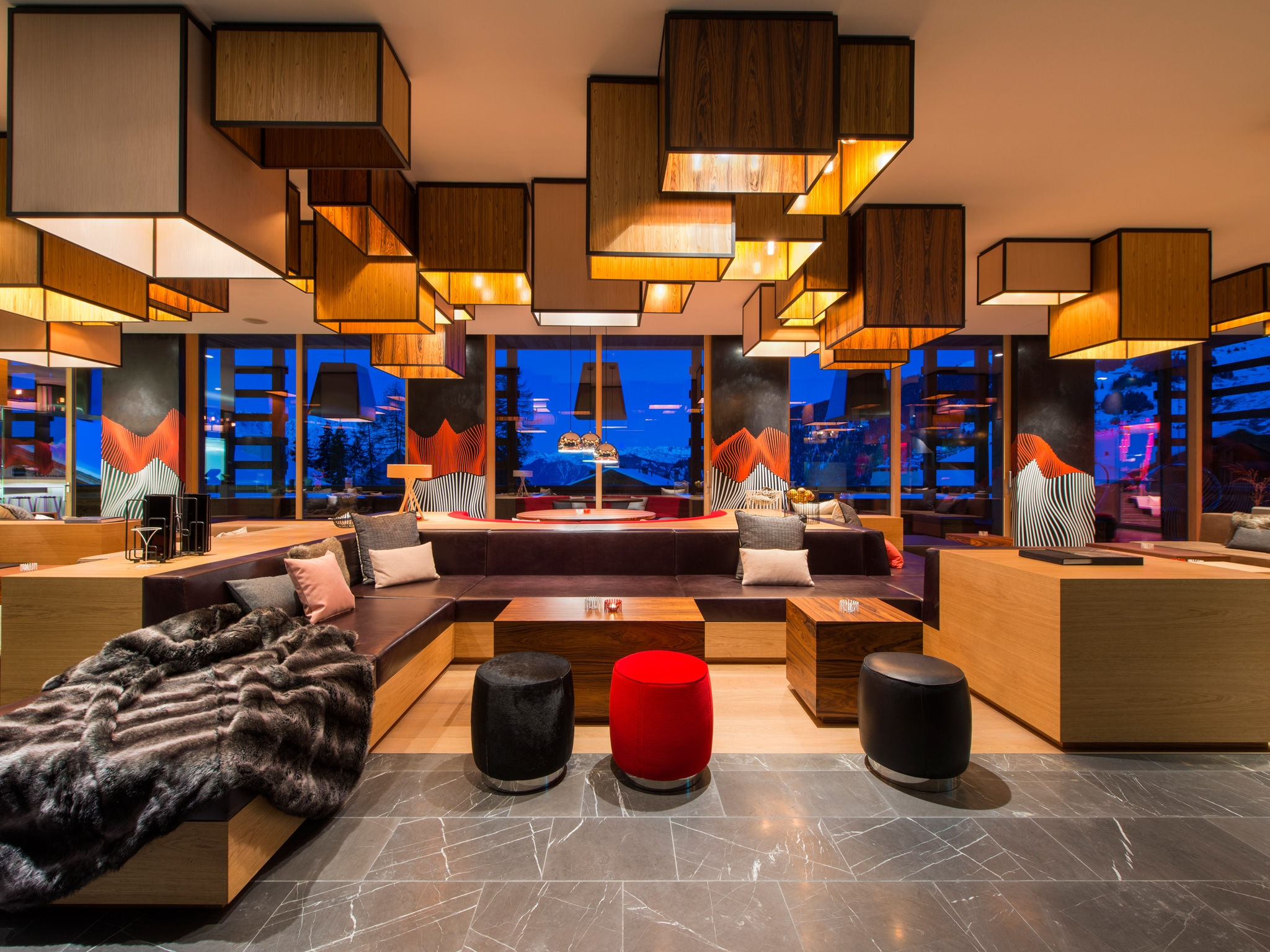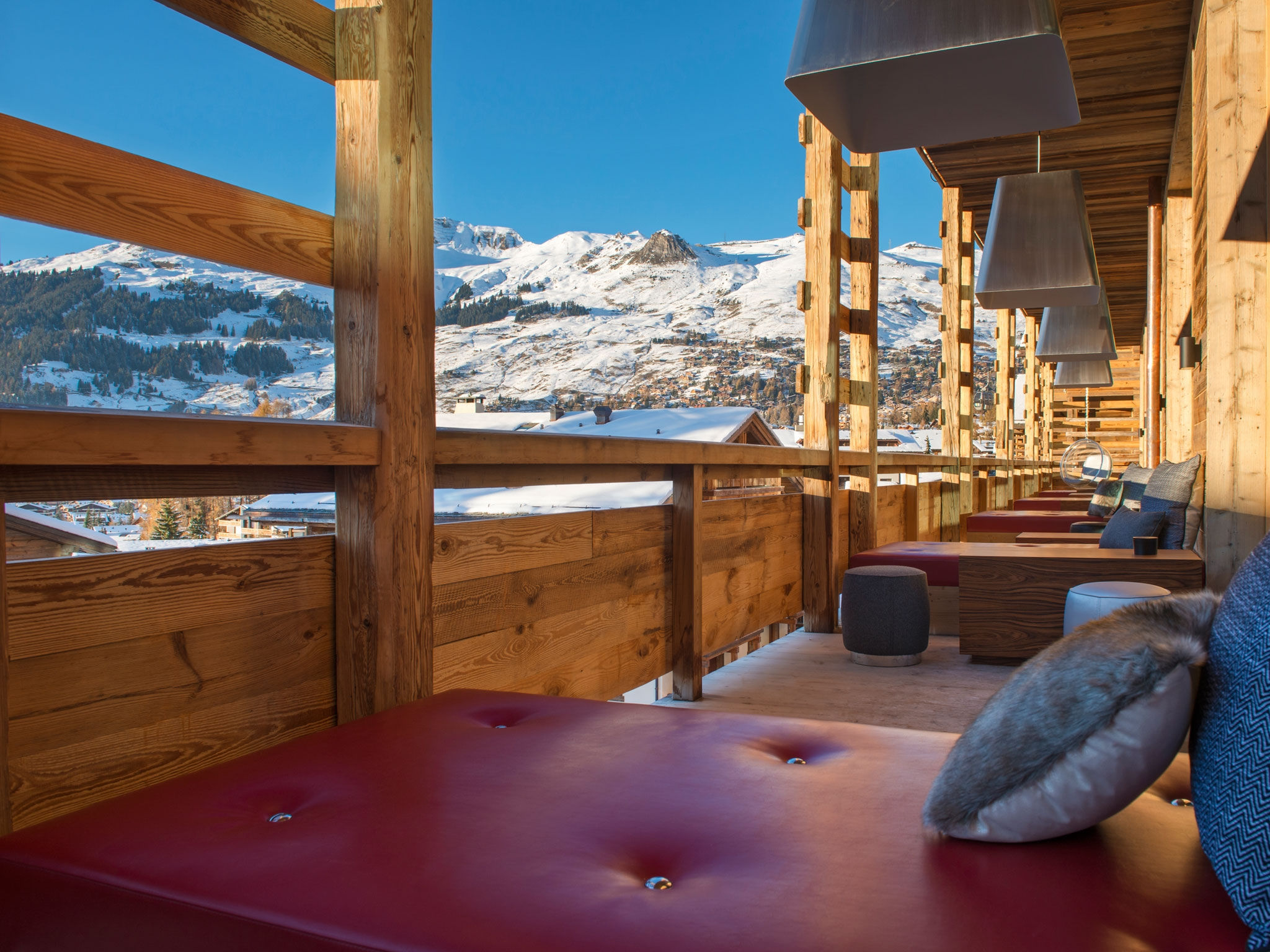 W Living Room
Day & Night bar
Indulge yourself with the finest cocktails customized by our mixologists, sipped together with heart-dropping sunsets observed from a gorgeous panoramic terrace. Get carried away by sublime DJ beats or feel the moment while discovering our exclusive selection at Cigar Lounge with a covet Alpine panorama.
Opening Hours
Daily: 11 AM - 02 AM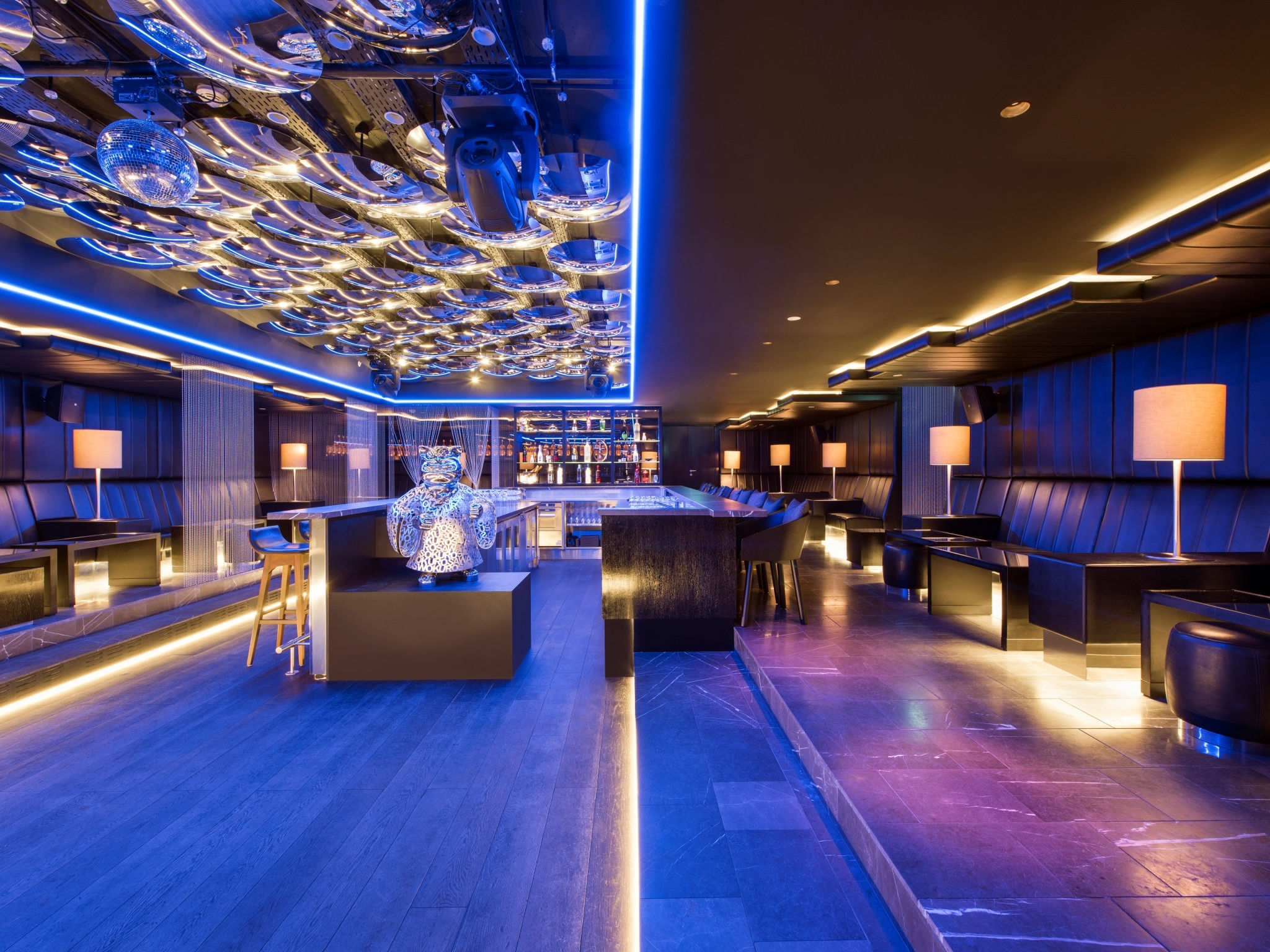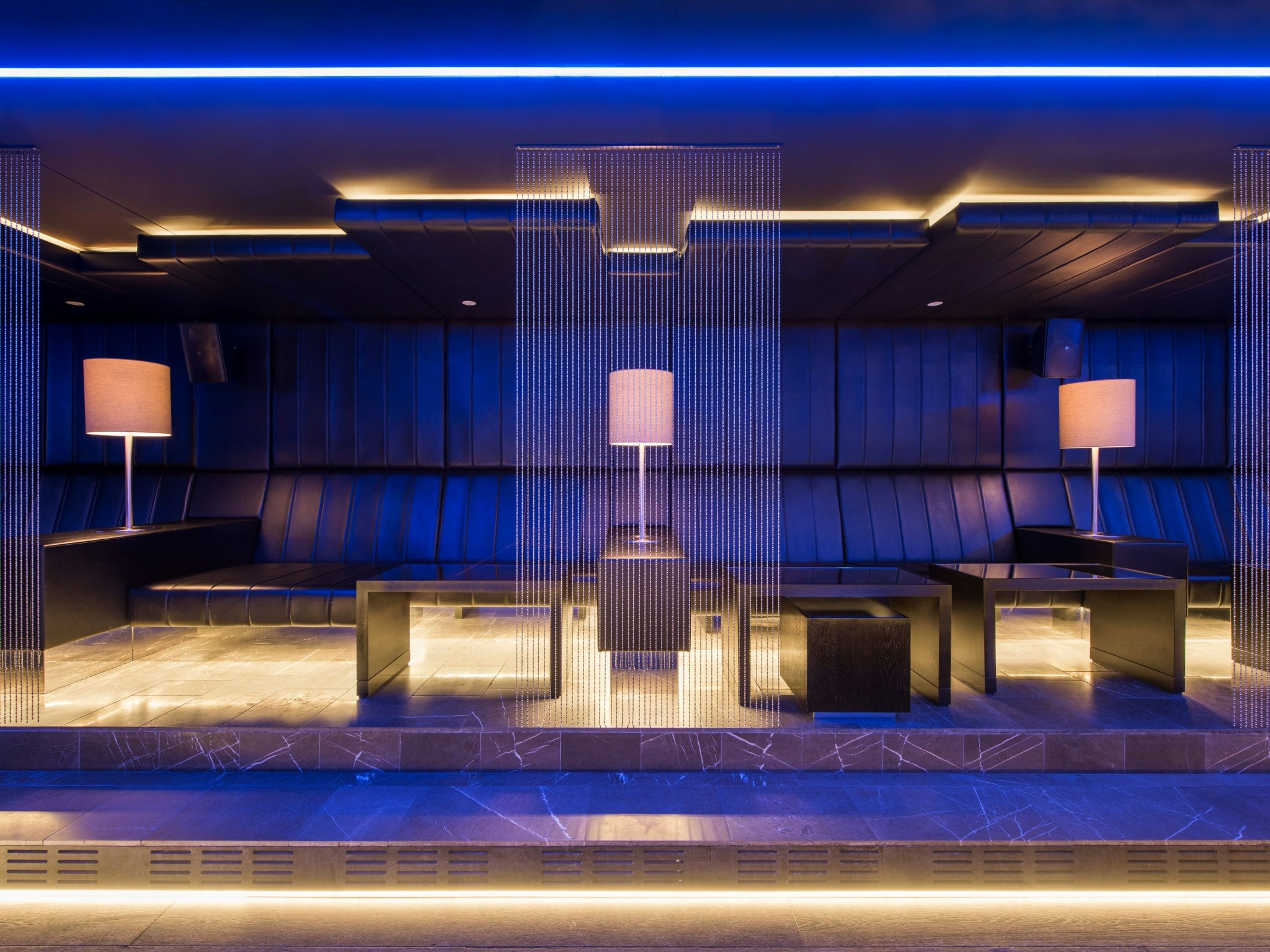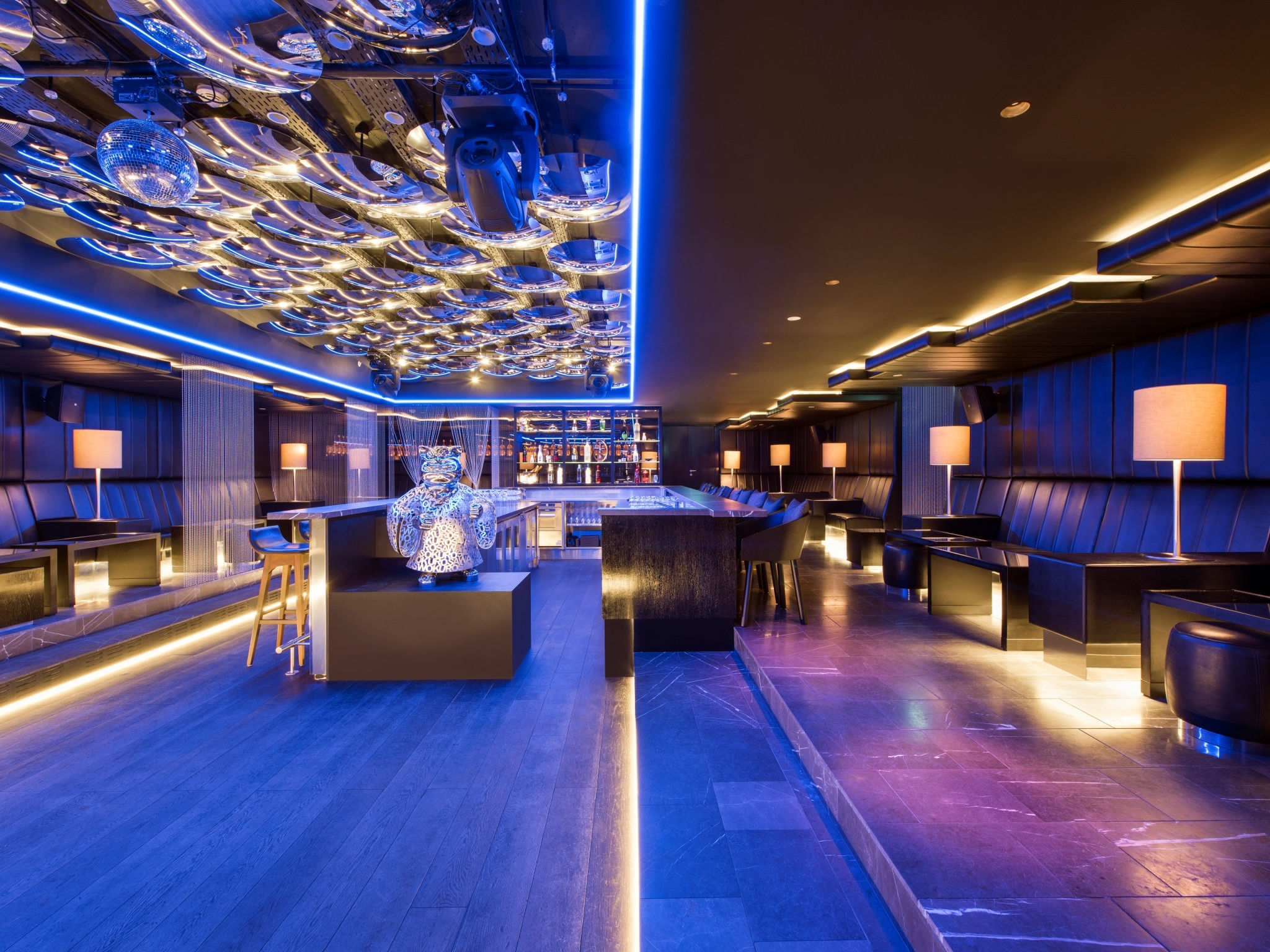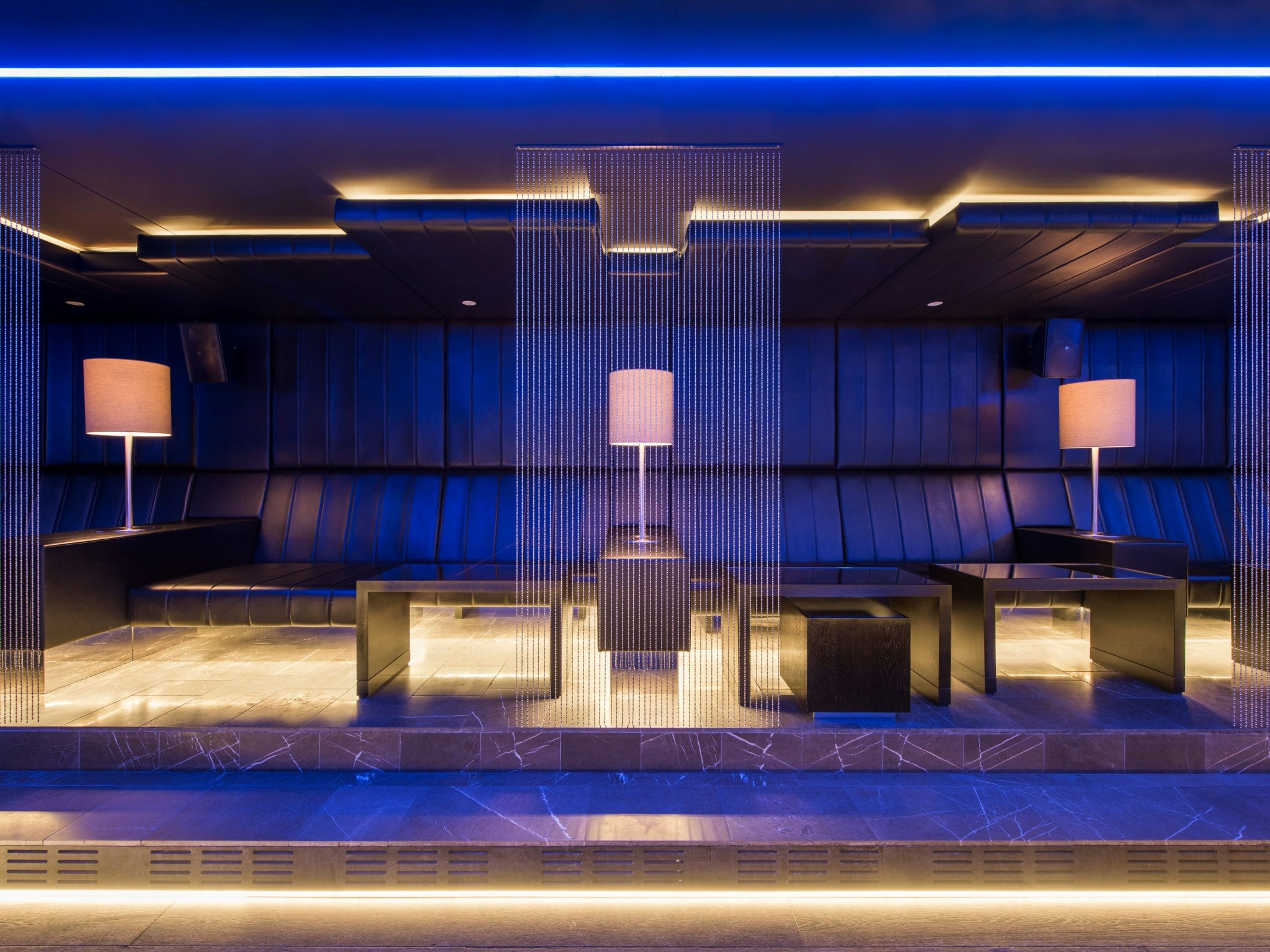 Carve Sushi Bar
Japanese Flavors
A gastronomical triumph of signature creations and inevitable flavors of the country of rising sun is fused with a finest local tastes. Discover modern Japanese dishes and don't miss out on sushi and sashimi offerings.
Opening Hours
From Tuesday to Saturday: 7 PM - 11 PM
Welcome to HAUTE CUISINE. The Ultimate Gastronomic Experience. 2ND Edition.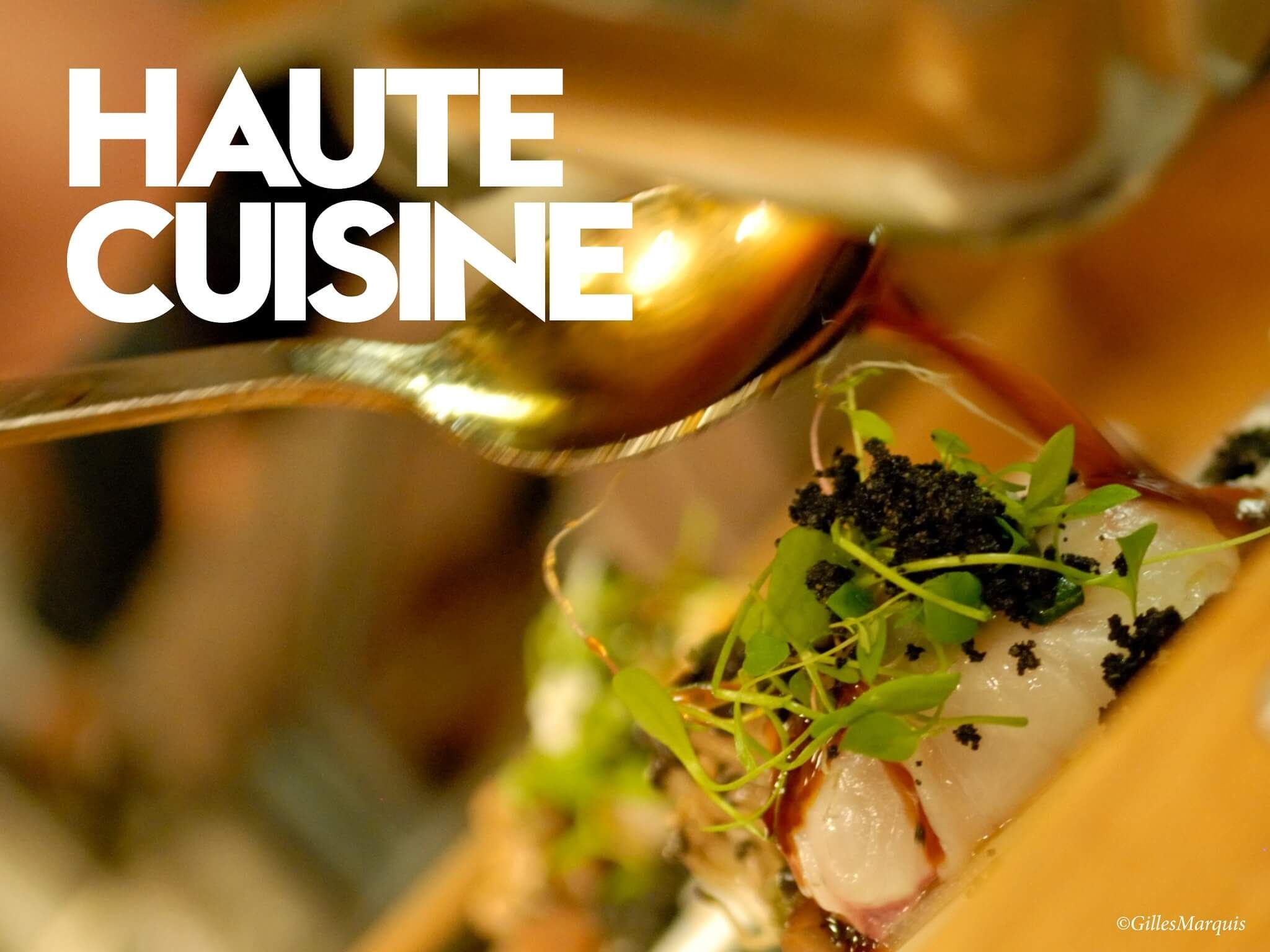 From April 5-8, 10 talented chefs from all over the world will be invited to create a mind-blowing culinary experience. Every day, cooking classes and flavorful theme-based dinners will ill bring emotions to guest's palate. The second edition of Haute Cuisine promises beautiful surprises, new interactions and the sharing of a common passion: gastronomy.