MEET THE CHEFS
THESE 10 EXTRAORDINARY CHEFS WILL CREATE A MIND-BLOWING GASTRONOMIC EXPERIENCE.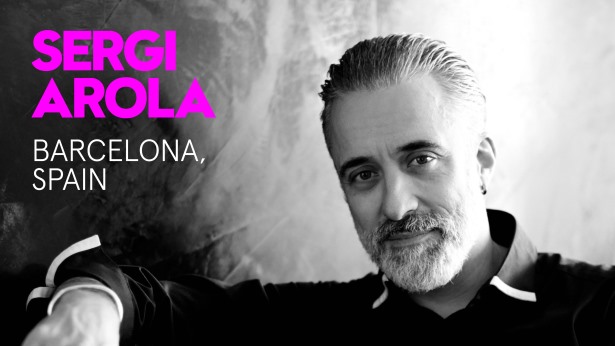 SERGI AROLA **
Hailing from Barcelona and with two Michelin stars to his name already, Sergi Arola has just been awarded a new star for his restaurant LAB By Sergi Arola in Sintra, Portugal. He is also the Culinary Director at the Eat-Hola Tapas Bar at W Verbier. Known for his original and creative approach to cooking, Sergi stands out from the culinary scene thanks to his passion for music. As the guitarist in the Spanish rock group 'Los Canguros', he's known as the "rock-star chef".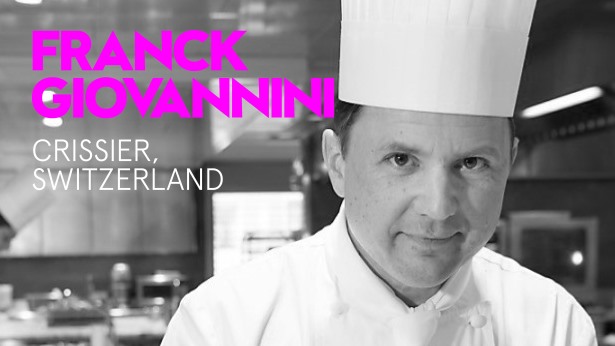 FRANCK GIOVANNINI ***
A cookery competition master, Franck has won the Swiss Bocuse d'Or twice, and is currently the chairman of the Académie Suisse du Bocuse d'Or. After winning the Concours International des Disciples d'Escoffier in 2009, he has been at the helm of the Restaurant de l'Hôtel de Ville in Crissier since 2012, which has three Michelin stars and was voted the best restaurant in the world in 2016.
MICHEL ROTH **
is a two-Michelin-starred chef of French origin, with impressive titles like the Bocuse d'Or and Meilleur Ouvrier de France to his name. With 19 years of experience in the 2-Michelin-star "l'Espadon" restaurant at Hôtel Ritz, Roth became executive chef and culinary director of Hotel President Wilson, Geneva in 2012, where was awarded 1 Michelin-star for the restaurant Bayview in 2013.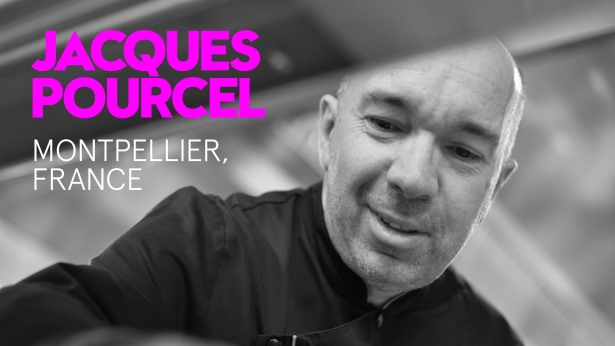 JACQUES POURCEL ***
is a daring and provocative chef, a man of many words with a free and curious spirit. The inseparable Pourcel brothers are born travellers, and offer their culinary expertise in several major cities around the world. Not only do they create flavor, they create emotion, stimulating encounters and designing concepts for diners to experience at Terminal 1 in Montpellier, Le Chouet in Marrakech and at the new Jardin des Sens in Ho Chi Minh City, Vietnam.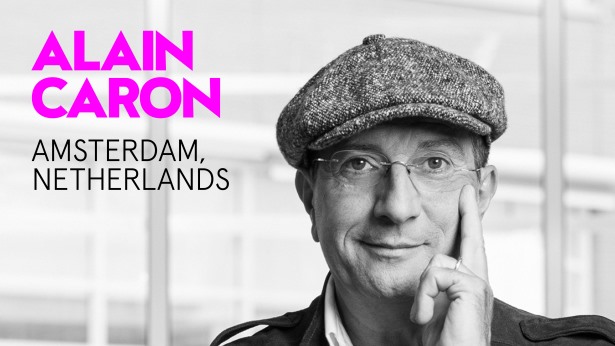 ALAIN CARON
Originally from France, celebrity chef Alain is now based in the Netherlands and is one of the MasterChef Holland judges. He has also written several cookery books and has interviewed most of the greatest chefs in the world. A connoisseur of good produce, and in particular of local Dutch products, he opened the Café Caron in Amsterdam in November 2016.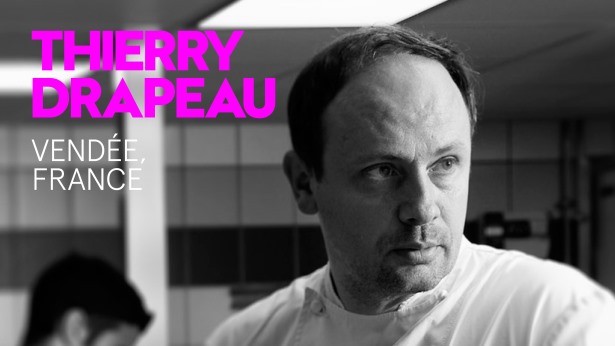 THIERRY DRAPEAU **
Hailing from the Vendée region, Theirry's cooking is filled with flavours borrowed from the various regions he has visited during his professional career. His creations are the result of his passion, and of a desire to offer the best produce in a way that testifies to its perfection. Thierry is currently enticing diners with the beautiful, inventive and rich regional cuisine served in his two Michelin-starred restaurant in St-Sulpice-le-Verdon.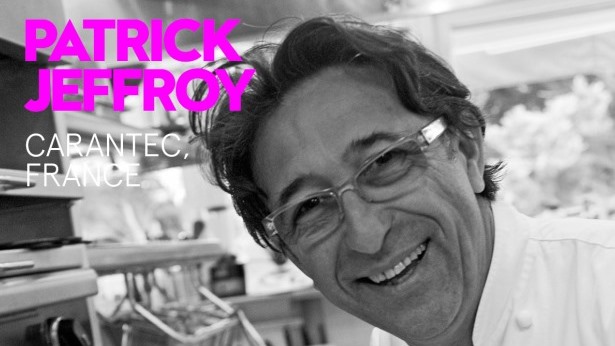 PATRICK JEFFROY **
A passionate Breton chef, Patrick has a two Michelin-starred restaurant at the Le Carantec hotel superbly located above the Kelenn beach in Brittany, where he offers exciting dishes rooted in nature, inspired by the Breton land and sea and the exotic discoveries made during his travels.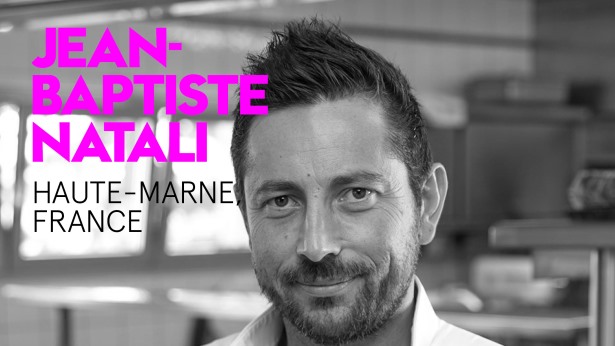 JEAN BAPTISTE NATALI *
With solid international experience and some impressive references, at the age of 27 he became the youngest chef to be awarded a Michelin star in 2002 for his restaurant Hostellerie La Montagne in Colombey-les-Deux-Églises. His signature style is inspired by herbs, wild flavours and beautiful encounters from all four corners of the globe, and his vocation in life is to tell the story of flavour.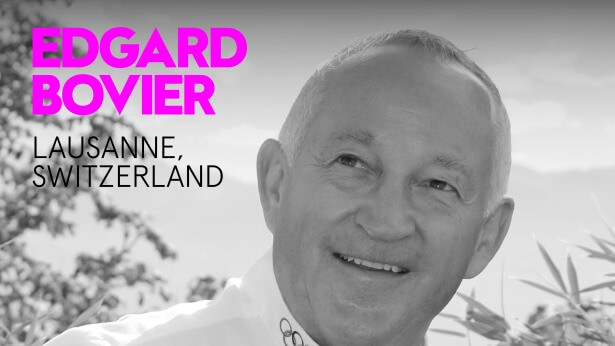 EDGAR BOVIER *
Originally from Valais, Chef Bovier has developed since his very young age, a real passion for cooking. His career will bring him to the most prestigious establishments, Hollywood stars and other VIP's enjoyed Chef Bovier's sun drenched cuisine. Executive Chef of the Lausanne Palace, his restaurant, La Table d'Edgard rewarded with 1 Michelin star proposes a stylish Mediterranean inspired cuisine.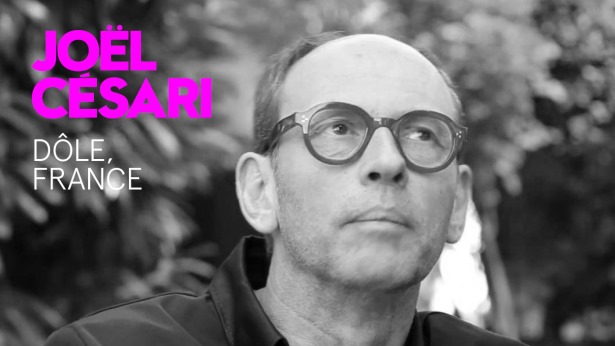 JOËL CÉSARI *
Executive chef and owner of La Chaumière hotel restaurant in Dole, Jura. As a Michelin-starred chef, his cooking combines traditional regional produce with a modern style. He cultivates the unconventional, and likes to see the greedy pleasure in his customers' eyes. He carefully designs each plate, its colors, textures and flavors, and chooses the best produce for his customers, not only from Jura, but from around the world.