W Mountain Concierge at W Luxury Ski Resort
Whatever you want to do in the mountains, starts here
Verbier has so much to offer, it's hard to know where to start. The W Mountain Concierge is there to guide you through everything the mountains have to offer. Endless possibilities. The W Mountain Concierge is there to make it easy. Browse through the different options, choose whatever you want and we'll take care of the rest.
Any questions? Just ask. Enjoy!
Skiing and snowboarding
PRIVATE LESSONS
From 300 CHF / 3 hours
Which lesson is right for you can depend on a lot of factors. With a private lesson we can tailor the experience to fit your needs and requirements and help you achieve any goals you set yourself.
GROUP ADULT LESSONS
From 425 CHF / week
Great value for money and a great way to meet skiers of similar levels. Learn some technique in the morning and ski with friends and family in the afternoon.
GROUP KIDS LESSONS
From 425 CHF / week
A social way for the little ones to learn and enjoy skiing at any level. With small groups, they will experience the perfect balance between great fun and learning. Ages from 4 – 14 years old.
GEAR UP
We can take all the hassle out of your holiday, helping you with choosing which skis to rent, making lunch reservations – in fact every aspect of your day.This is our home so let's talk about it over a cocktail the night before your lessons.
Get set with any ski-or-snow equipment, before you arrive in Verbier. Browse through a wide variety of options, styles and brands to fit your needs. Pre-booking equipment is easy, just click here and start browsing →
THE ULTIMATE INSIDER EXPERIENCE
Get set for an exclusive experience! Ski or snowboard with 2014 FreerideWorld Champion, Emilien Badoux.Whatever your sport is, ski or snowboard, go off the beaten track for a full day out with him. Explore more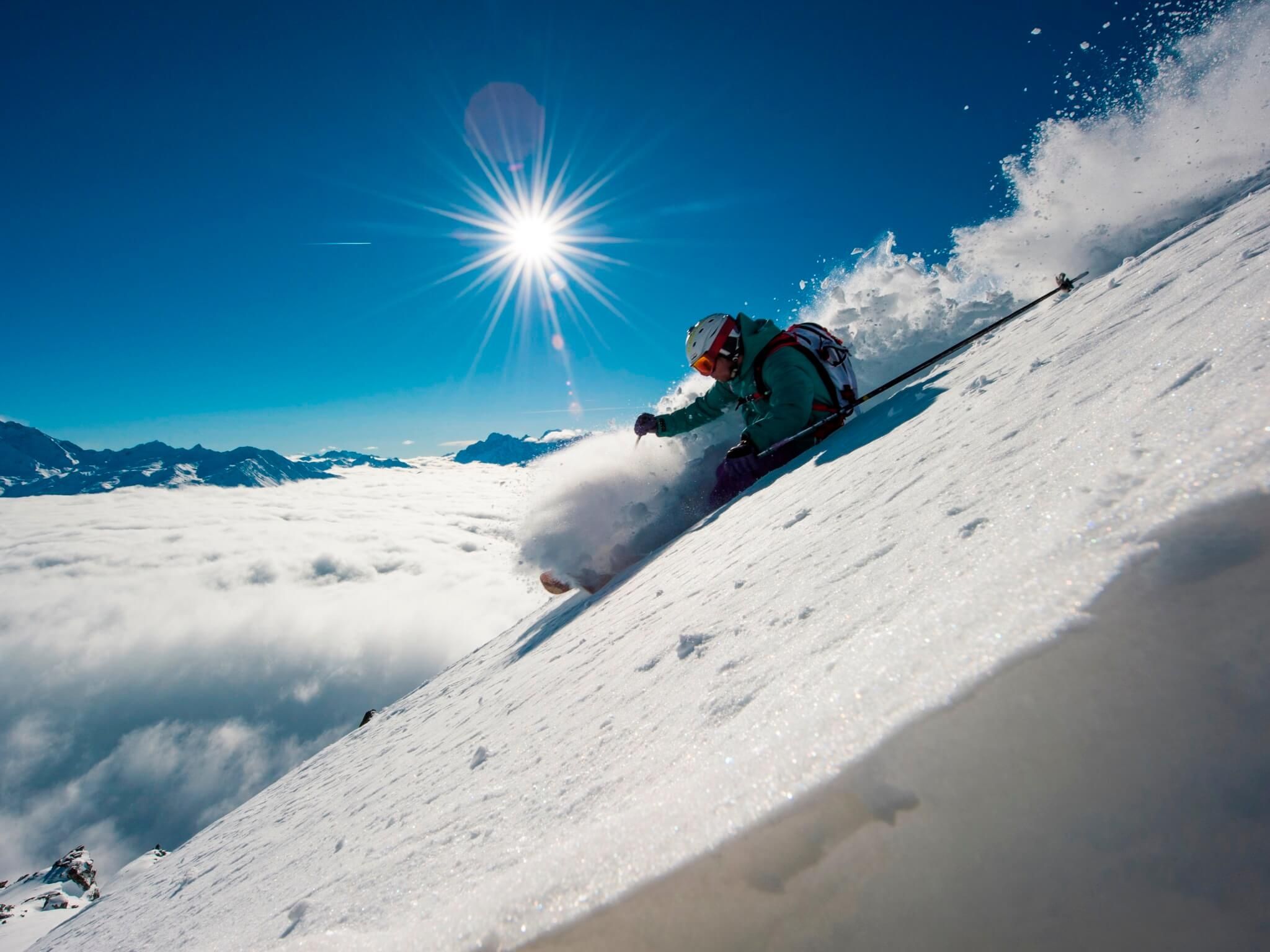 Off piste
OFF-PISTE COACHING
From 615 CHF / day
Ever wanted to learn how to ski powder? Verbier has some of the best off-piste terrain in the world! Enjoy your first experience with a fully qualified instructor to improve your freeride technique or just get away from the slopes for a day.
MOUNTAIN GUIDES
From 550 CHF / day
Go off the beaten track. Experience ski touring and skiing on glacial terrain. Well, these are all options when you ski with a guide – from a one day experience to over-night trips in high mountain cabins, and of course Heli-skiing.
HELI-SKIING
From 400 CHF / person
Experience the adrenaline of a helicopter ride to one of the remote peaks around the Verbier ski area. Ski untouched powder and experience unrivalled descents. And if you haven't had enough, you can fly back up and do it all again.
Alternative activities
ACTIVITIES AVAILABLE ON REQUEST:
Snow-shoeing
Cross country skiing
Telemarking
Torch-lit descents
SCENIC HELICOPTER FLIGHTS
Price upon request
Whether you ski or not, why not enjoy an amazing flight around the Valais area in a helicopter. Fly around the region's signature mountains including Mont Blanc and the Matterhorn. You can even ski to the heli-pad at Croix de Coeur where your helicopter will pick you up.
PARAGLIDING
From 160 CHF / person
Experience the thrilling sensation of soaring like a bird whilst in complete safety on a tandem paragliding flight. You don't require any experience or level of fitness to paraglide, just sit back, relax and enjoy the ride.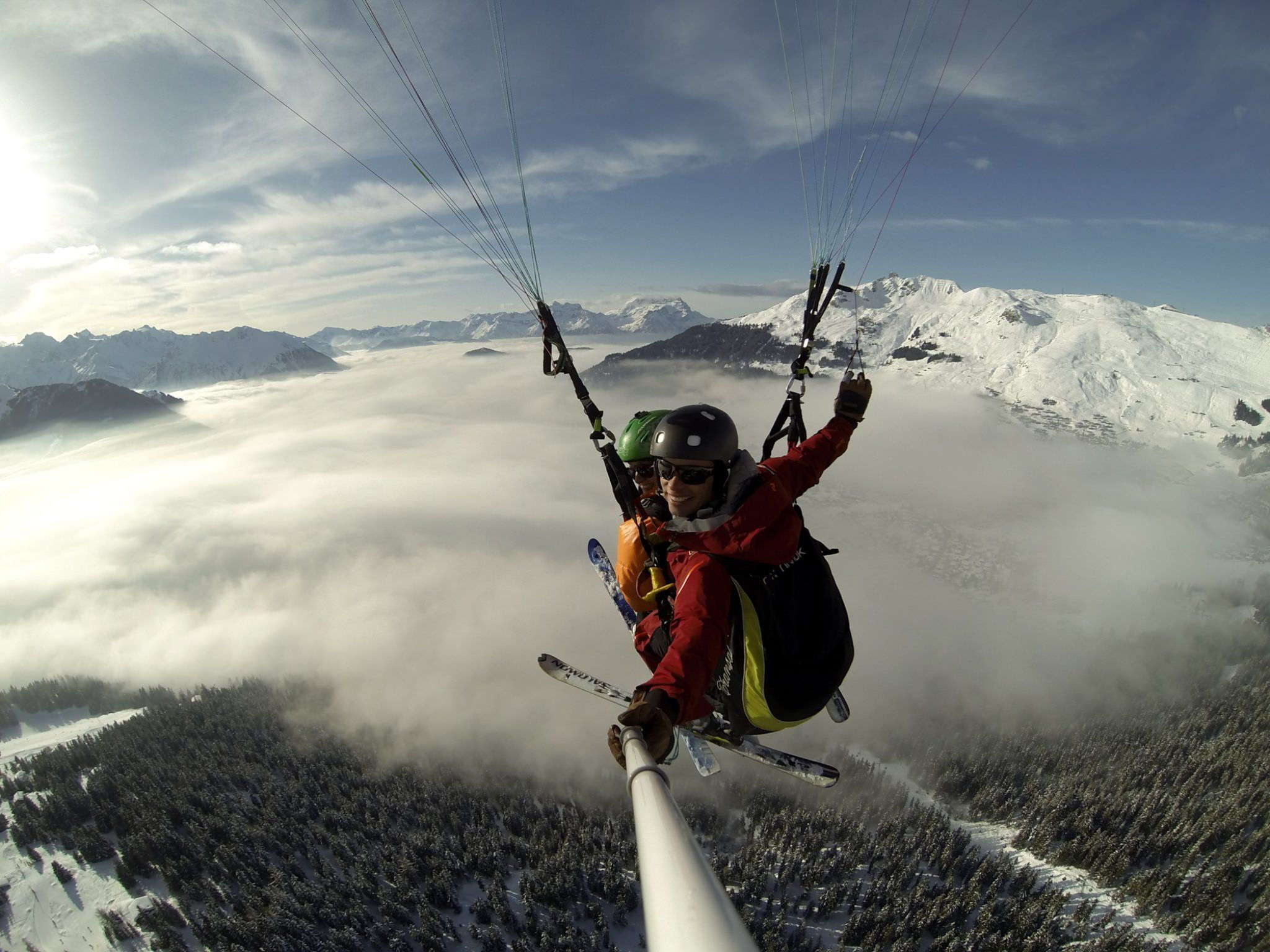 PARACHUTE JUMP
From 750 CHF / person
For the ultimate buzz, take a parachute jump over the Alps. After being briefed by the ground crew, your instructor will make sure you're fully prepared and comfortable before boarding the heli- copter. Following the stunning helicopter flight to your target altitude, the door opens… and you're in free-fall over the Alps! Under the canopy you have time to truly appreciate the beauty of the mountains – and the adrenaline rush – before flying safely back to the ground.