Discover thrilling summer activities with W Verbier
Hot summers in Verbier
Cold winters, hotter summers. Verbier is a fabulous summer destination to uncover. From biking to paragliding, golfing and relaxation. Whatever your sport, W Verbier gives you inside access to it all. With exhilarating Happenings, Verbier is a one-of-a-kind summer destination to explore.
Get out and discover the natural surroundings, take in unbelievable views of green valleys, go biking in Switzerland, and breathe it all in. The air is fresh way up here. Those who want to go cycling or hiking will find endless trails to explore, while climbers will love conquering steep rock faces.
Light up outdoor sports
Thrill-seekers can take to the open skies on a paraglide and golf enthusiasts will find two 18-hole courses to enjoy. Of course, there is also the sports centre with both indoor and outdoor pools, an ice rink, four tennis courts and two squash courts. Over and above W Verbier is famous for hosting several Yoga events and retreats - During summer even outdoors.
This summer, Place Blanche has been transformed into a bustling beach – a hot spot to see and be seen, and experience – what's new/next. Enjoy pulsating DJ beats while sipping a signature cocktail mixed to perfection, sit back, relax and take it all in.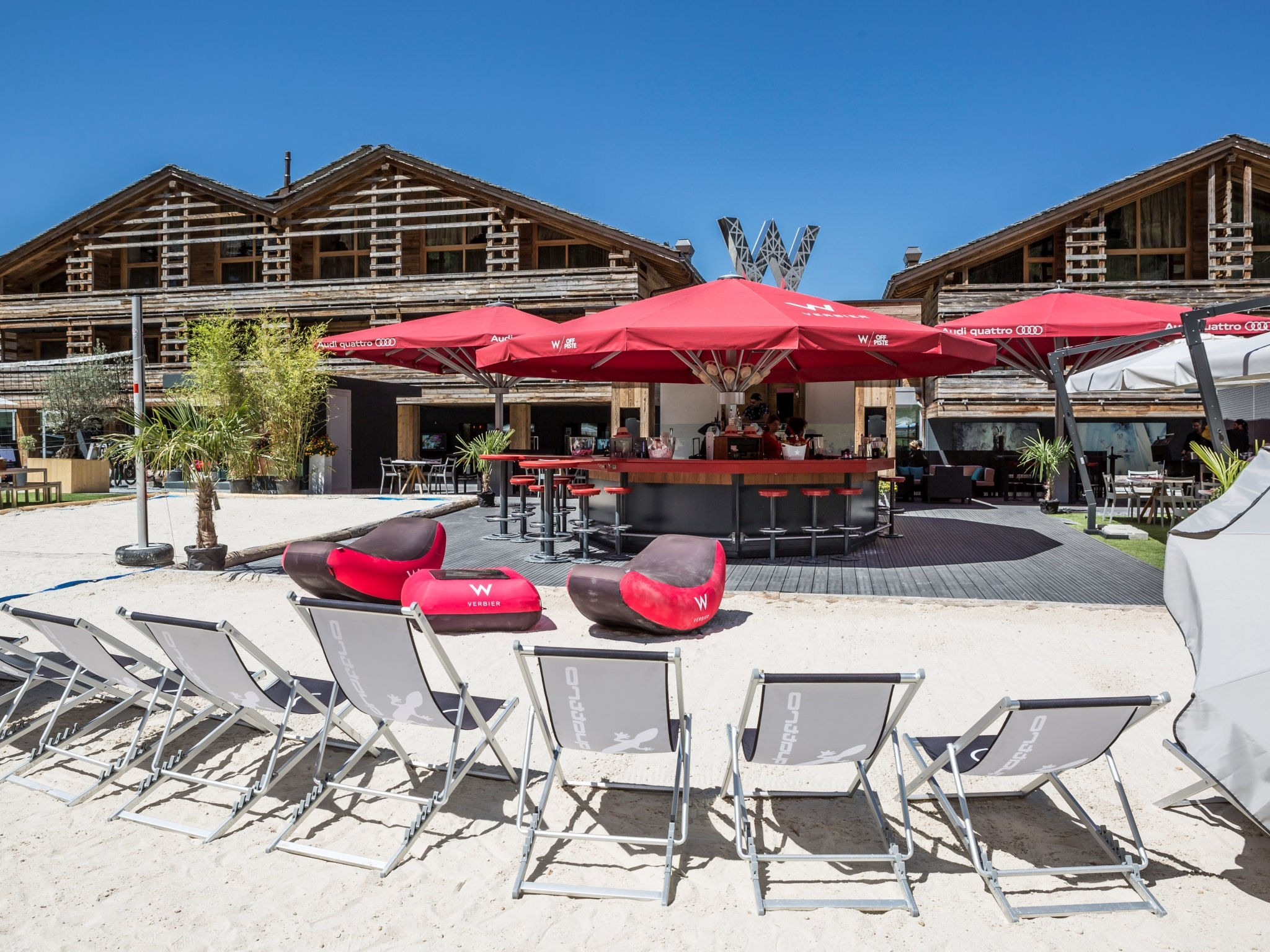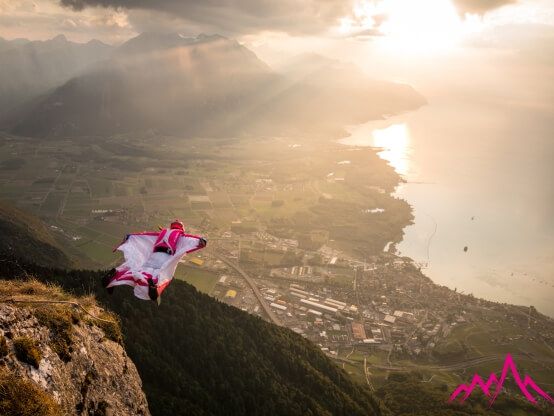 AN UNFORGETTABLE EXPERIENCE
Immerse you in the World of Geraldine Fasnacht. From RealFly to Skydiving, you'll have unique sensations and live a memorable experience.
Outdoor Sports
Our favourite outdoor activities
Swing a set of golf at the 18-hole golf course while enjoying an incredible view of the Mt. Blanc massif. Parcours "Les Esserts": length: 4880 m, 18 holes, 69 Par, off. handicap compulsory.
Yoga
Every Friday, Saturday & Sunday from 01/07 – 30/09 at The Beach @ Place Blanche. Morning yoga class with Wholey Cow, from 10 AM – 11 AM.
Information & Reservation:
Awayspa.verbier@whotels.com
With 28 marked cross-country itineraries and infinite terrain, Verbier and val de Bagnes offer some of the best hiking trails in Switzerland for all fitness levels.
Rock Climbing
From beginner instruction to expert multi-pitch climbs, the Val de Bagnes is a climbing Mecca for all abilities.
Take to the open skies on a paraglider – solo or tandem.
Whether you're up for e-biking, road biking, MTB/mountain biking or "Downhill" riding in the Verbier bike park – with 500 km of mountain bike trails and endless roads, there are so many options to explore.
Heli Sightseeing Tours
So many options including circling the local 4000m high peaks or a full tour from Mont Blanc to the Matterhorn.
Bungee Jumping
Adrenaline-charged drops that thrill.
Nature
Natural beauties so close
The Dams Mauvoisin & les Toules
Take it outside for stunning views from these spectacular spots. Explore the hiking trails around Les Toules, a stunning reservoir in Bourg-Saint-Pierre. Or go higher. The dam surrounding Lac de Mauvoisin above 1,800 meters altitude is the eighth highest dam in the world.
Distance from hotel: 22.7 km
The Alpine Botanical Garden
Get some air. Way up at 1,500 meters in altitude, The Alpine Botanical Garden features unbelievable panoramas of the lake Champex and the snowcapped peaks of Les Combins. Uncover 3,000 species of plants and flora that bloom on more than 6,000 m² of garden grounds.
Distance from hotel: 57.0 km
Culture
Culture is everywhere
The 3D Foundation Sculpture Park
Art in the park. Explore the Verbier 3D Residency and Sculpture Park, an annual contemporary art, cultural and educational happening right here in Verbier. At an altitude of 2,300 meters between La Chaux and Ruinettes, more than one million hikers experience the park for free all year round.
Distance from hotel: 0.0 km
Gianadda Foundation Museum in Martigny
Get local. For a culture fix, the Gianadda Foundation Museum has findings dating back to the Gallo-Roman era, classic cars built between 1897 and 1939, world-famous art exhibitions and concerts, and an amazing collection of sculptures by renowned 20th century artists.
Distance from hotel: 26.4 km
Grand St. Bernard Hospice & Dogs
Way up at 2,469 meters altitude. Take a trek to The Great St-Bernard Hospice, a hostel operated by monks on the Great St-Bernard pass in the stunning Pennine Alps. Here, where the St-Bernard dog breed originates from, spectacular mountain vistas unfold all around.
Distance from hotel: 45.6 km
The Olympic Museum in Lausanne
Be a good sport. Check out more than 10,000 historic pieces from the Olympic Games including a sculpture garden at the inspiring Olympic Museum in Lausanne. Founded in 1993, it is the largest archive of its kind in the world.
Distance from hotel: 99.0 km
Local Flavours
Visit local wineries in Verbier or learn how to make your own truffles at a local patisserie. Spend a day in a local herb garden or experience Swiss agricultural sustainability at a local farm. For cocktail enthusiasts, make your way to Morand Distillery to taste and learn about the local AOC Eaux de Vie. And of course, a trip to a local fromagerie for a real cheese-making demonstration is a must!
Play
Deal me in
Casino Montreux
Casino Montreux, on the shoreline of Lake Geneva, is ideal for a night of games and gambles.
Distance from hotel: 70.9 km
Casino Montana
Sit back and enjoy the drive to Casino Crans Montana, high up in the mountains. Game on.
Distance from hotel: 78.5 km